Hello there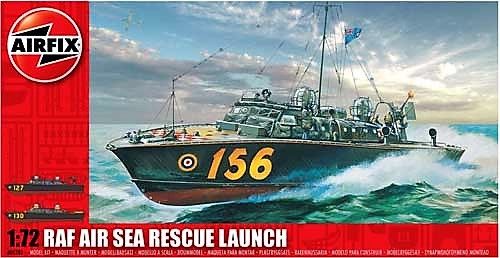 We're starting to very nice work today.
Rescue operation at a marine scene. Berkan has done very good work with Airfix kit ..
We start with construction stages now,
Enjoy,
.
Erhan...
During the Second World War, the Royal Air Force Sea Rescue Service, whose motto was "The Sea Shall Not Have Them", played a vital roll in saving thousands of highly trained aircrew from the waters around the British Isles and in overseas war zones. Co-operating closely with the Royal Navy, the ASR Service used both aircraft and high speed launches for its task. One of the most famous craft used was the British Power Boat company's, (BPB), Type two 63ft High Speed Launch, (HSL). Known as the "whaleback" due to its distinctive cambered deck, it was, without doubt, the "Spitfire" of the ASR units. Designed in 1937 by Hubert Scott-Paine, the far sighted founder of the BPB Co. at Hythe, and formerly of Supermarine Aviation Co., the Type Two began joining the RAF Marine Craft units towards the middle of 1940.

For sheer beauty the "whaleback" had few equals. The low cabin, containing the wheelhouse, chart room and sickbay was surmounted by two Armstrong-Whitworth aircraft style turrets, each containing one Vickers machine gun for defensive use. After the disastrous raid on Dieppe, the armament was further augmented by the addition of twin Vickers machine guns on free mounts either side of the bridge. Some boats also received a single 20mm Oerlikon cannon on a strengthened quarter deck. For further protection splinter matting was fitted around the bridge and forward cabin area.

The boats were powered by three 500hp Napier Sea Lion engines, which were based on the Napier Lion aero engine, giving a top speed of 36 knots. At top speed the engined would consume 60 gallons of aviation fuel per hour per engine. At 25 knots the boats had a range of some 500 miles. Each boat was manned by nine personnel and a medical orderly. Sixty nine "whalebacks" were built for the RAF between 1940 and 1942 and they remained in service throughout the war.
Construction stage :
click please for the completed model
:http://miniafv....raf-air-sea-rescue-launch.html
Erhan & Berkcan