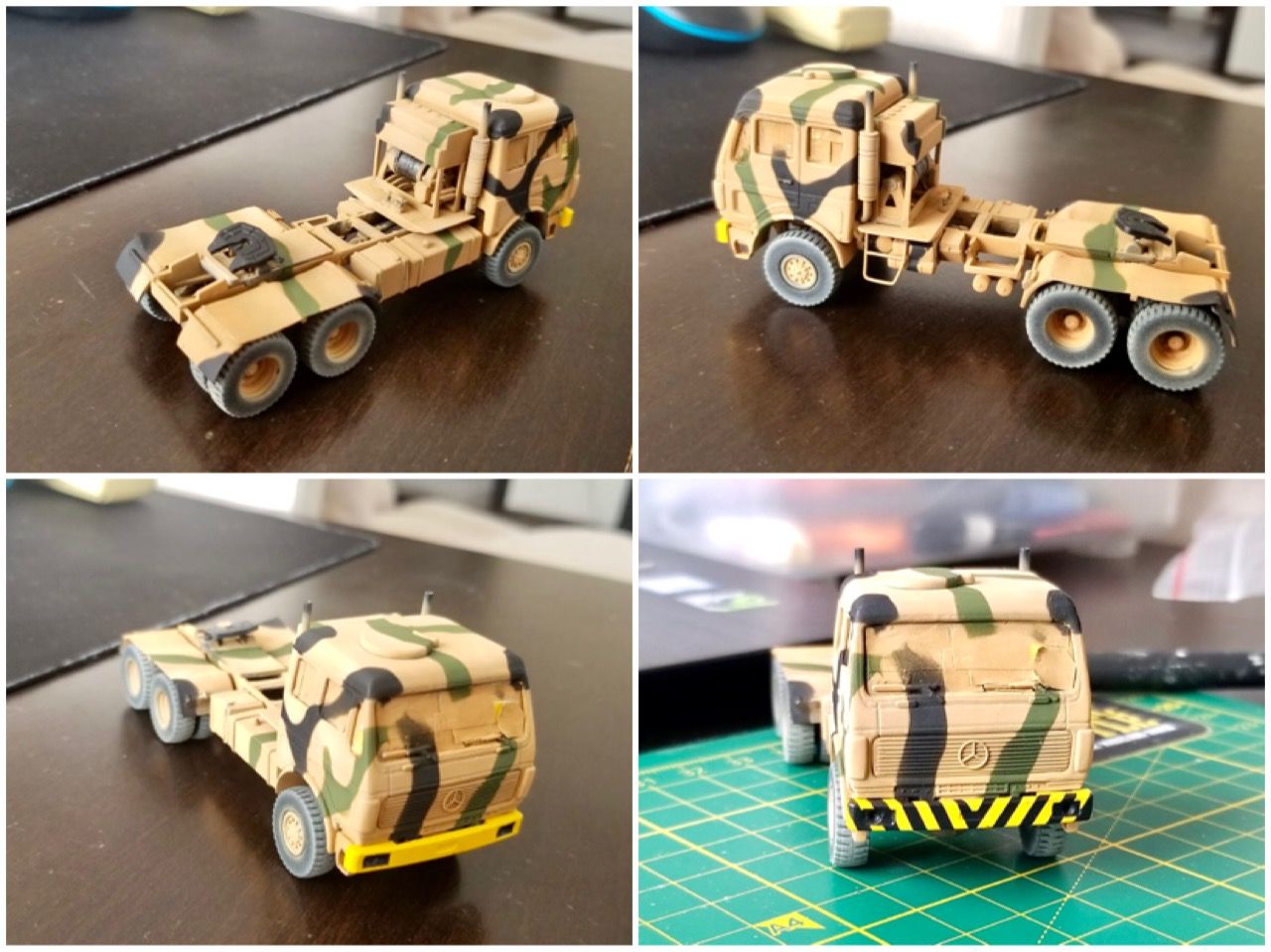 Hello dear friends,
Here is the Burak Özdil's very special work ..He build Mercedes-Benz 3850 Tank Carrier + M-60A3 .
Mercedes Benz 3850 tank tractors are in the inventory of the Turkish Army. There is no 1/72 scale kit for this tractor. Burak found a kit for the Mercedes 2238S model (released by Keil Kraft company) and long transformation process ...
I'm sharing the construction stages today,
Erhan...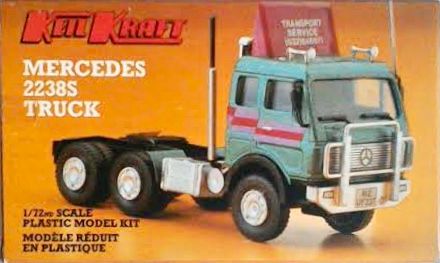 Burak's notes ;

Model: Mercedes-Benz 3850 Tank Carrier + M-60A3
Subject: Turkish Armed Forces shipment to Syria
Used kits: Mercedes tractor (1/72 - Keil Kraft), M-60A3 (1/72 - Revell), Trailer and many other details Japanese Type-73 Tank Carrier (1/72 - Aoshima)
I also made many parts using Evergreen, wire and PE parts.
Keil Kraft kit (Mercedes 2238S Truck).. poor detail.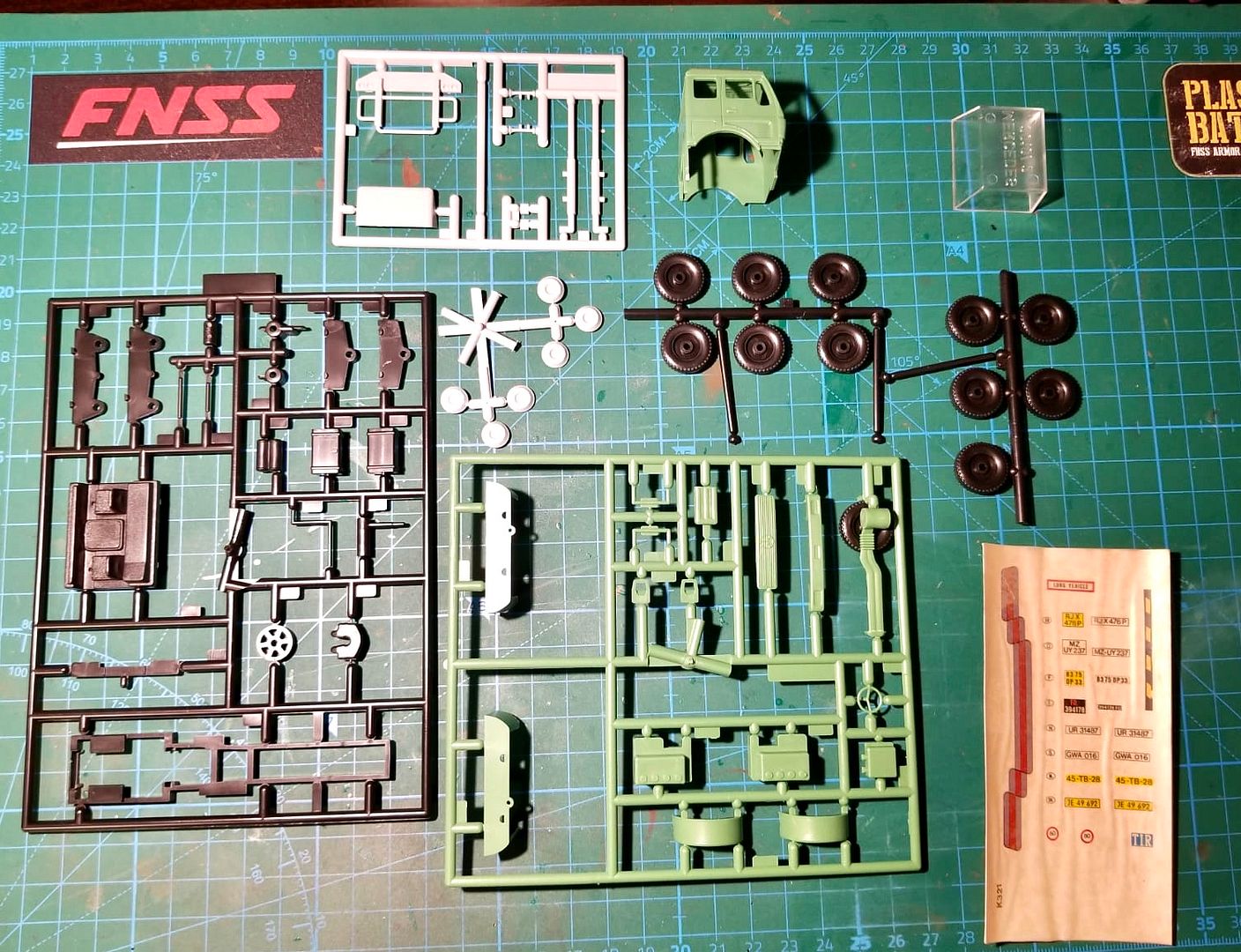 tires and rims for a civilian vehicles..
Used Revell Man truck tires...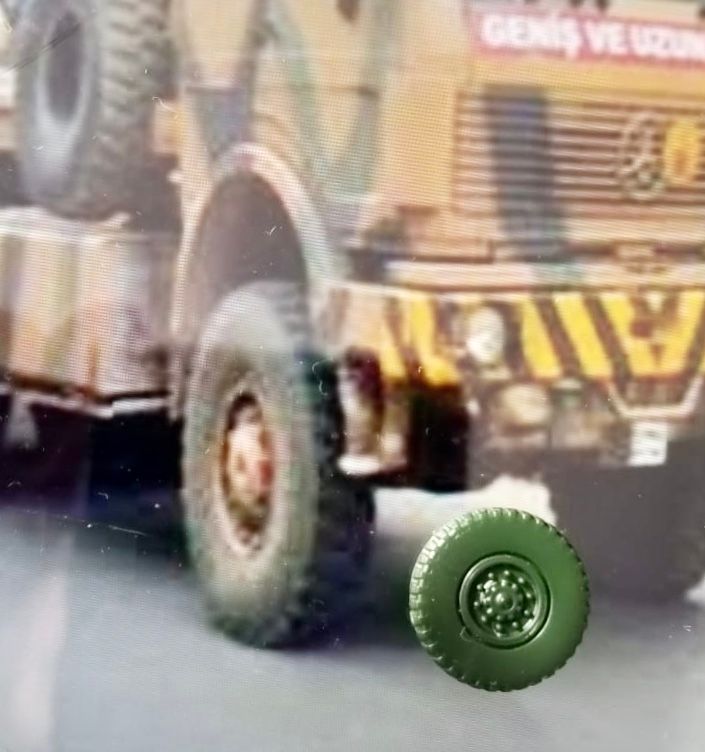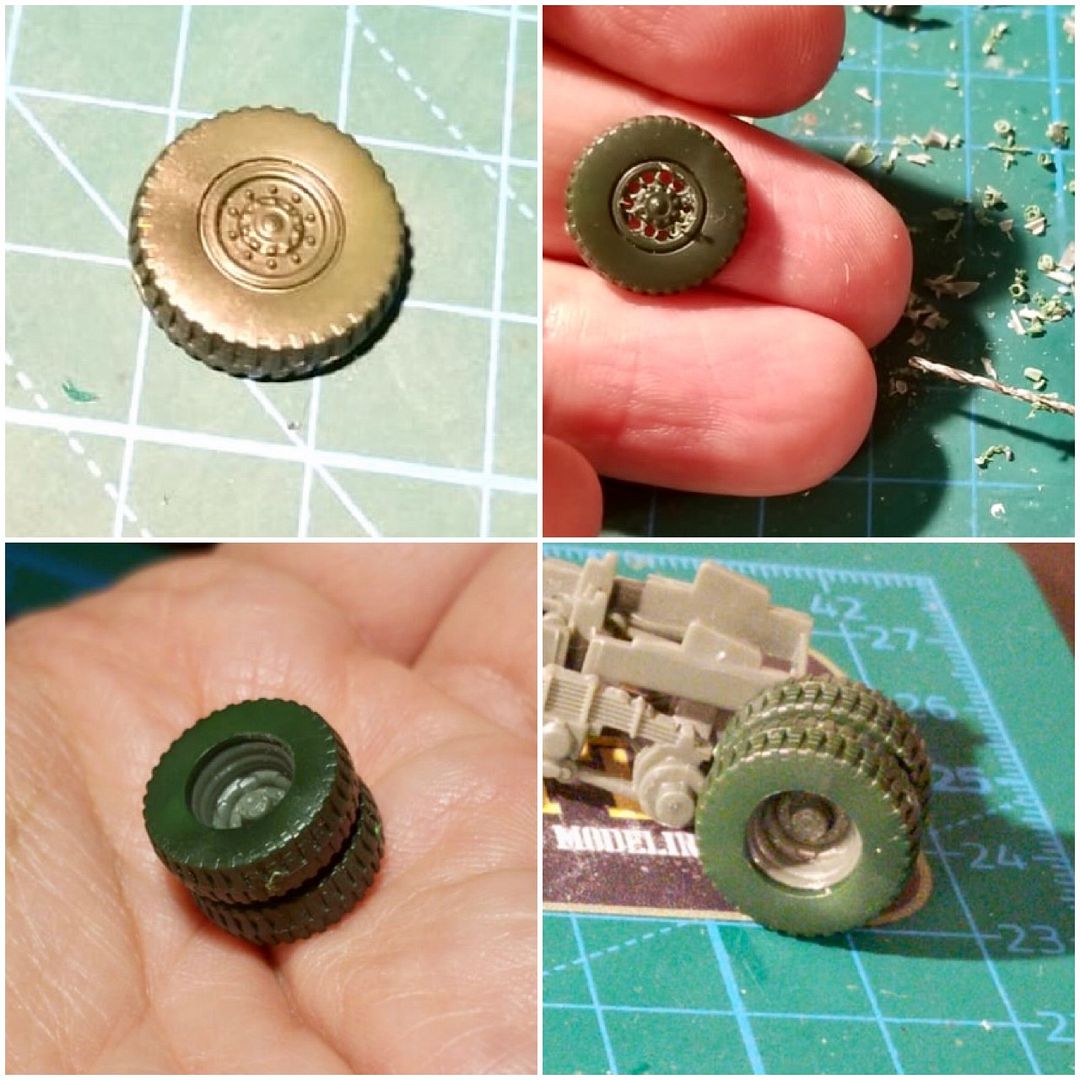 The chassis of the kit is poorly detailed .. That's why the Aoshima Type 73 tractor chassis was used.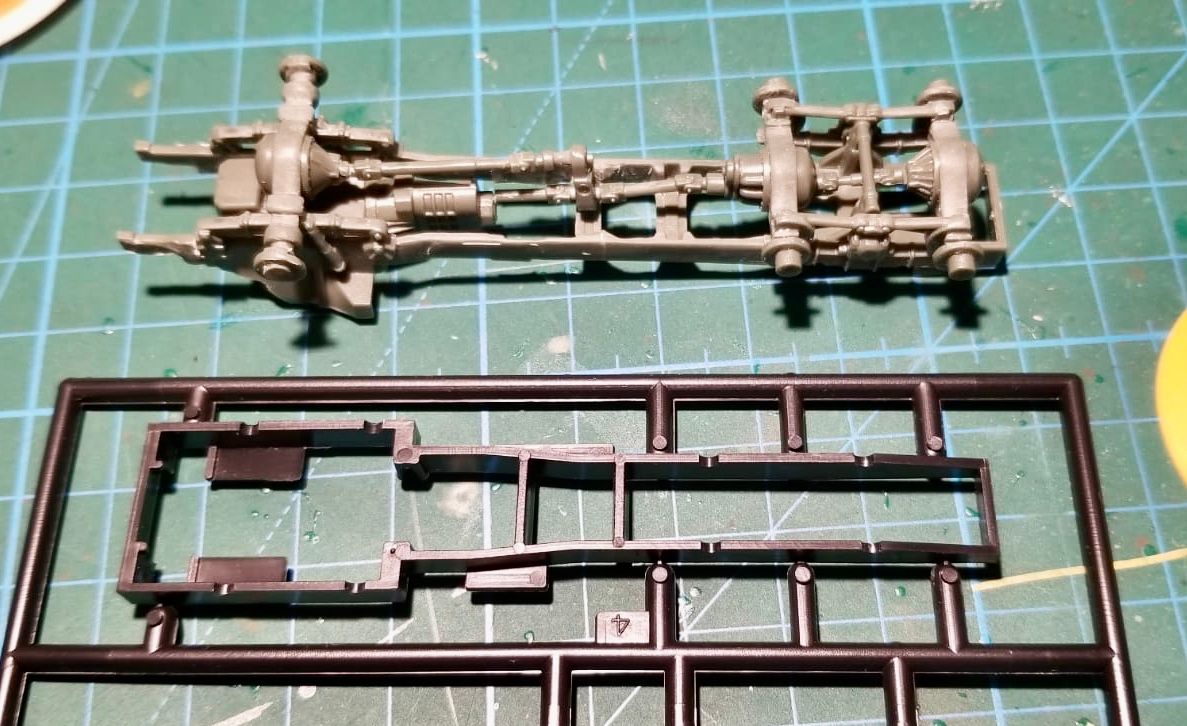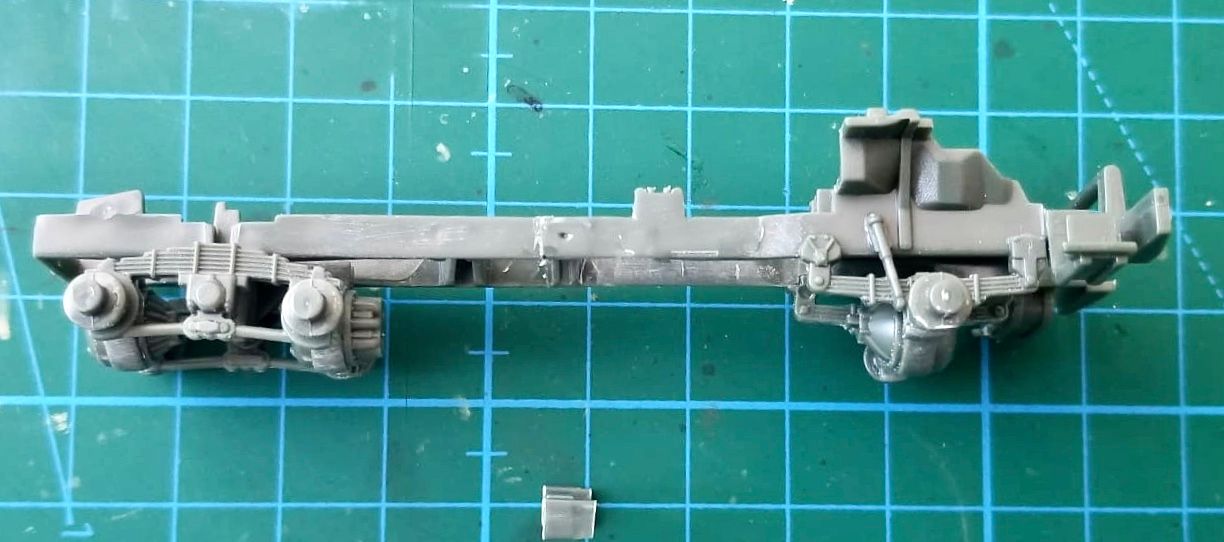 modification of many parts..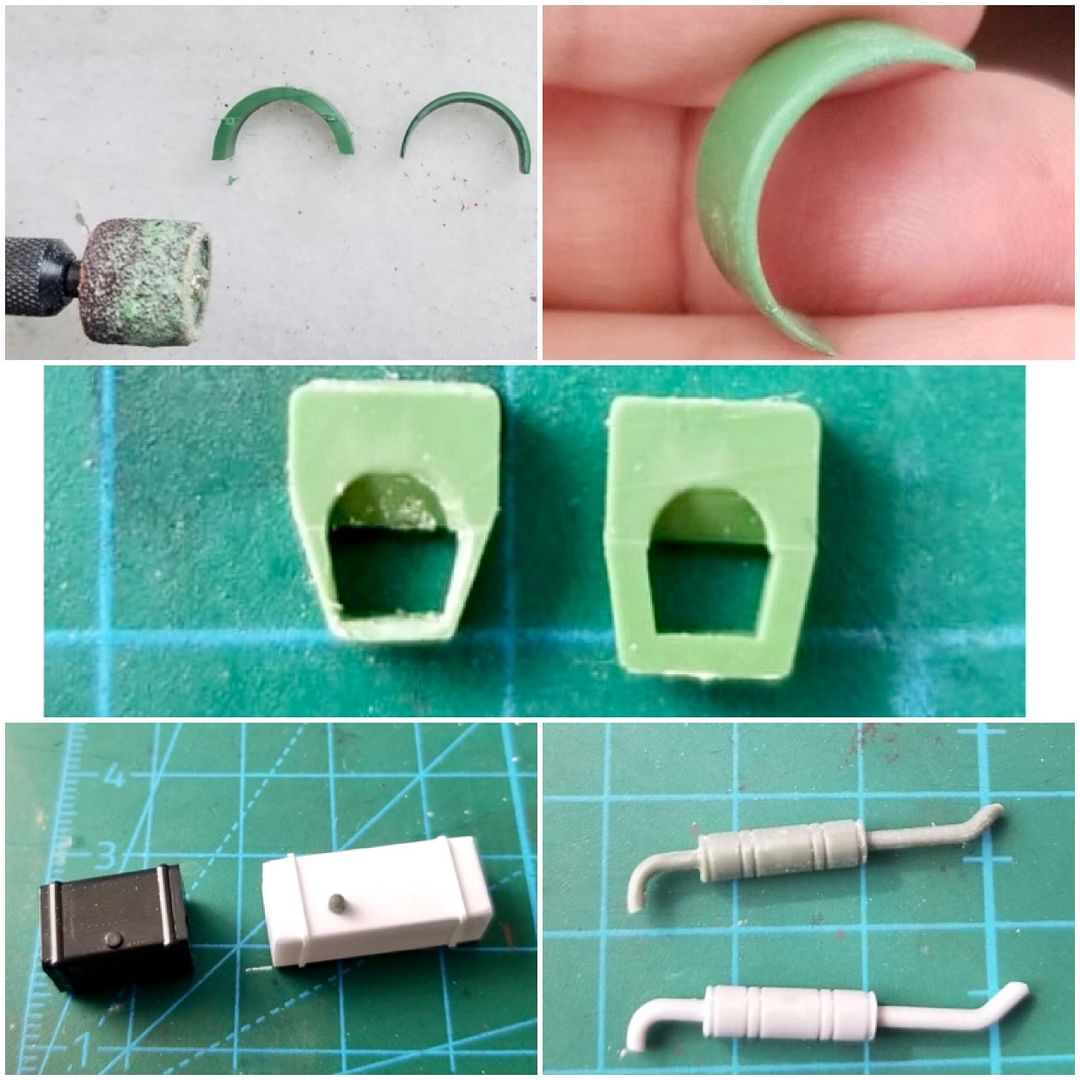 the main part used in the kit..a little worked