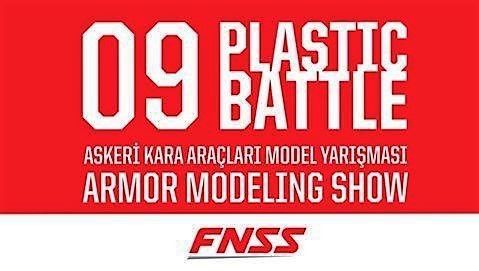 Hello everyone,
9th Plasticbattle Armor Modeling Show, organized by
Plasticbattle
- Turkish Modelers Forum and sponsored by manufacturer and supplier of tracked and wheeled armored combat vehicles and weapon systems for the Turkish and Allied Armed Forces -
FNSS Defense Systems
, was held in FNSS facilities - Golbasi-Ankara,Turkey on 3-4th September 2016
There were so many models in all scales but we are interesting with "miniafv" models... There are too many models, I will share two pages ..Let's start...
Erhan....
I went early in the morning .. I am excited because meet up with my friends...
a memory at the entrance ..
we are a big family...
"miniafv" blog team... left to right Erhan Atalay, Burak Özdil, Kerem Özkır...The fourth member Hakan Karlı is missing...
And the model show..All of them braille scale...
This year first time we have prepared "miniafv special award"
my T-64 with 1/35 scale brother..
click please for the second page
:http://miniafv....armor-modeling-show.html
Erhan..