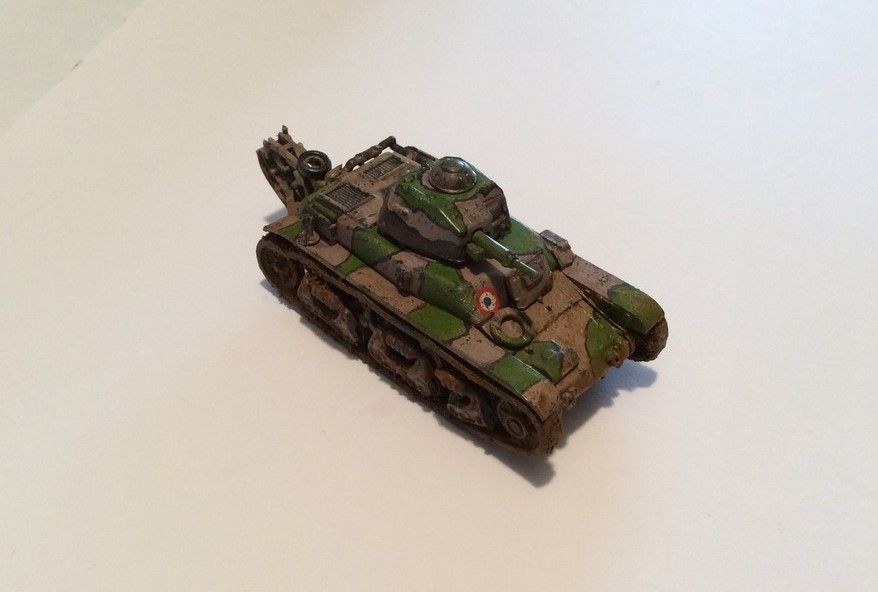 Hello,
Rpm has some other R35 versions and this one is a good example, maybe not so good.
Possibilities avaible for French versions and a German beute panzer.
Sprues are not well, too much flash and some parts are not in good condition. Tracks are thick and none detail, really none. You have to work on it to get a tank track looking.
Lots of decals but not in quality.
I worked it, tried to enjoy and this is my best for this model,