Hello dear friends,
Today a preview kit from T-Model (Termin Molds). T-Model, a company from China, Hong Kong, which started with his first plastic models in the 1/72 scale.
Preview Kit
TM7202HMMWV-M114 with GPK Turret & with PE upgrade set..

Kit comes in a sturdy cardboard box of the folding type.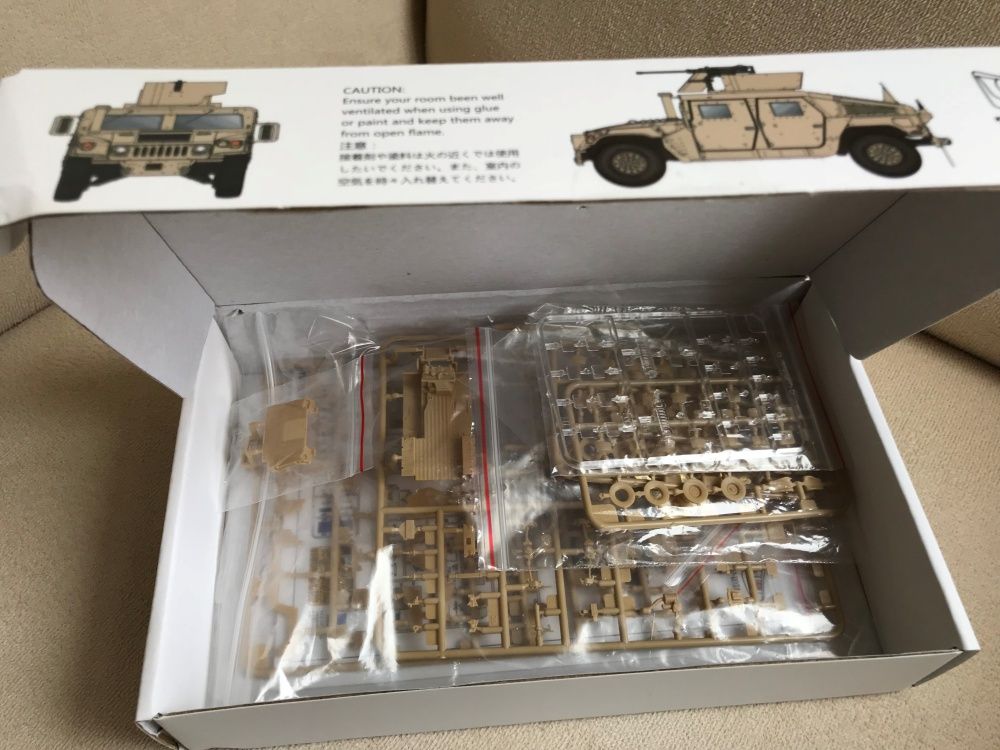 Contains 6 sprues and 1 PE set, no decals, which are all packed separately in a plastic Zip bag

-the building description is in book format on solid paper. Some example :
Erhan Atalay.. (Henk Timmerman, thank you for your support about this preview...)
Sprue B
Sprue C (x2)
The wheels are interesting .. How to build..
Clear parts..