Hello dear modeller,
The Scale Military Modeling Competition 2019 organized by IPMS Ankara was held on 13-14 April 2019.
I couldn't participate but "miniafv" members Kerem Özkır, Özge Deren, İbrahim Öner represented us. Thanks to them as "miniafv" team
I'm publishing only 1/72 scale models on this page, sorry ...
Enjoy..
Erhan...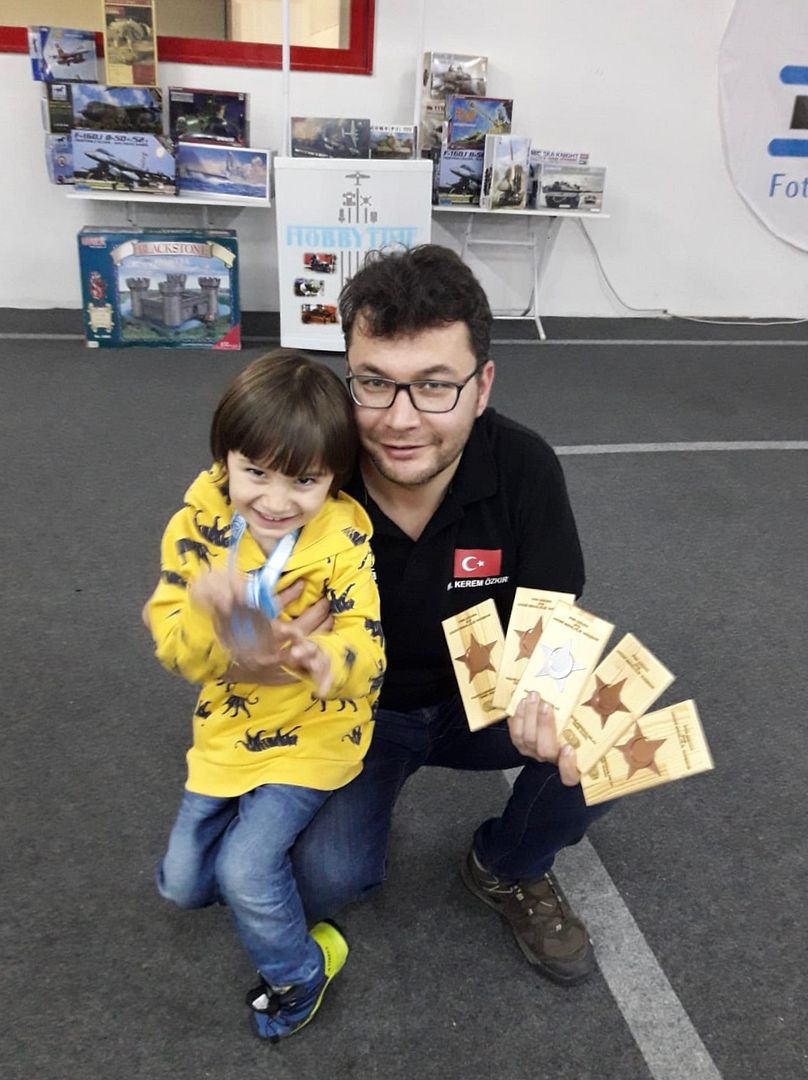 Kerem and his son Uraz
Two nice vignettes from Kerem Özkır
traffic :)