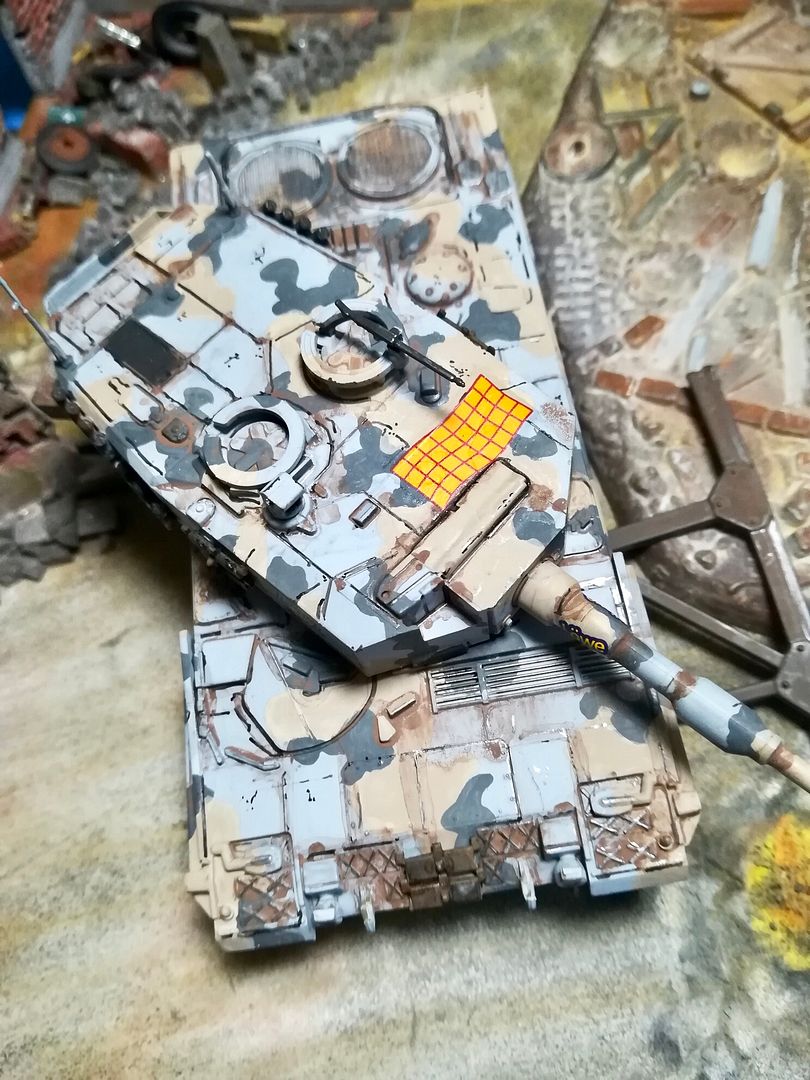 Hello,
Miniafv family and model lovers. Being here is as exciting as ever....
"Leopard" is one of the most well-known and powerful tanks in modern world.
I previously made the Leopard model in accordance with the color guide. We all know the classic NATO tank colors. Dark green, brown and black etc.
This time, I left the camouflage of the Leopard tank to my own imagination.
Cheer up! I wish you all the better work.
Ziya...
Thank you for sharing Ziya, very nice camouflage
Erhan...