Hello dear friends,
Then, in 2019, Matt wanted to complete this kit. I also sent to the US from Turkey. I think it was a perfect model. Thank you, Matt.
Erhan..
Now, Matt tells ...
********************
Free Syrian Army 2S1 Gvozdika, ACE 1/72.
The siege of Homs during the Syrian Civil War lasted three years, from May 2011 to May 2014. Around 3,000 men from both the government forces and rebels were killed. The siege ended with a treaty allowing for the withdrawal of rebel forces.
The Soviet-built 2S1 self-propelled howitzer, nicknamed Gvozdika (carnation) because of its flower-shaped muzzle blast, has seen combat throughout the Third World since its design in the early 1970s. Syria received about 400 of them over the past several decades, and many of them have ended up in the hands of rebel and Salafist insurgent groups since the civil war in that country began in 2011.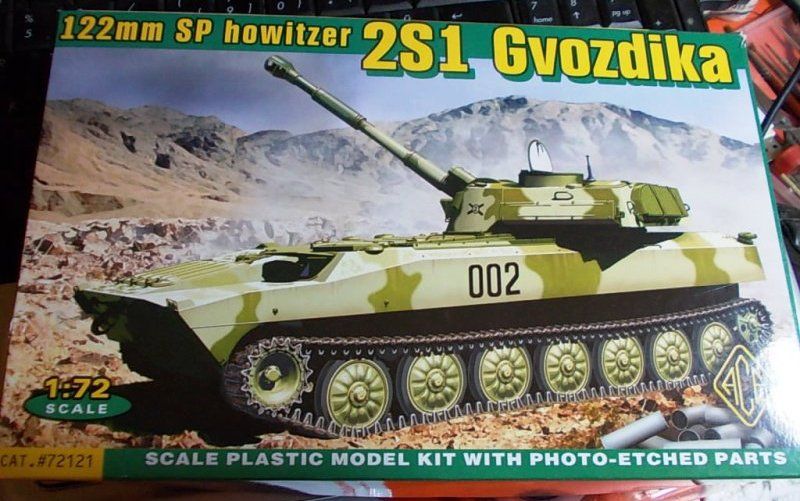 ACE, a company from Ukraine, started life in the early 2000s. Their resources were not as sophisticated as they are now, and so their early releases were very poorly molded. I obtained this kit back then, and likewise lacking my current resources (tools, references, and patience..), it ended up in the garbage.
After finding a photo of a 2S1 taken in Homs in 2013, I got a hankering to build one. But I couldn't find the ACE kit (the only one of this vehicle in 1/72 scale), much as I tried. My pal Erhan Atalay, from Turkey, came though for me and we set up a trade. This model has been all over the world!
The model required a lot of carving and sanding and puttying, just as it did the first time I tackled it, but it went together much easier this time. The main impetus was the use of OKB Grigorov resin tracks, though there was some difficulty keeping the roadwheels aligned. I also used an aluminum barrel from Dymok. I had made quite a few small details, but after having to strip the paint due to a mishap with chipping fluid, many of them were lost.
The graffiti starts with "Allahu akbar," and the other half is "Abu El Amreyeh," which is likely the name for the rebel group which operated this particular vehicle. Many thanks to my Egyptian pal Bassam Mansour for helping me with this.
This project brought a bit of nostalgia, and I'm happy to have a completed model of a 2S1 on my shelf.
Happy Modelling,
Matt Reeves...
I'm also fitting the OKB Grigorov resin tracks, and they have their own sprockets. I like to leave the wheels off until after painting, and I ripped them off the other side to clean up the tires. But I left this side on just to get the tracks aligned.. much easier and cleaner to do before they're painted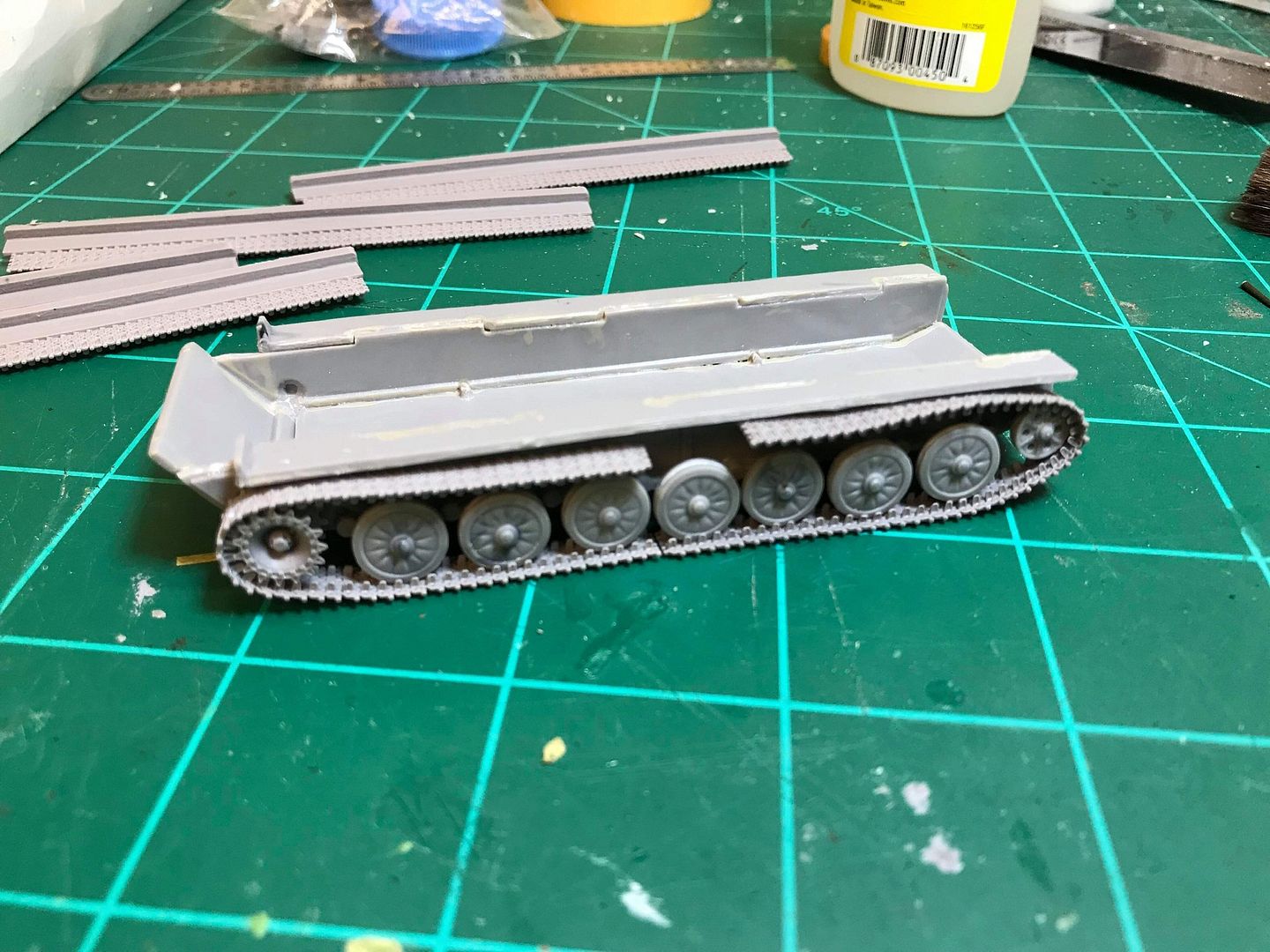 Lots of puttying, filling, sanding, and carving, but it's so worth it.
Small details with wire, square styrene rod, and stretched sprue.
First coat of primer on.
After a painting mistake which made me have to strip the model down to bare plastic, the 2S1 is back on track.
Weathering with oil paints is my favorite part of any build.



completed model..