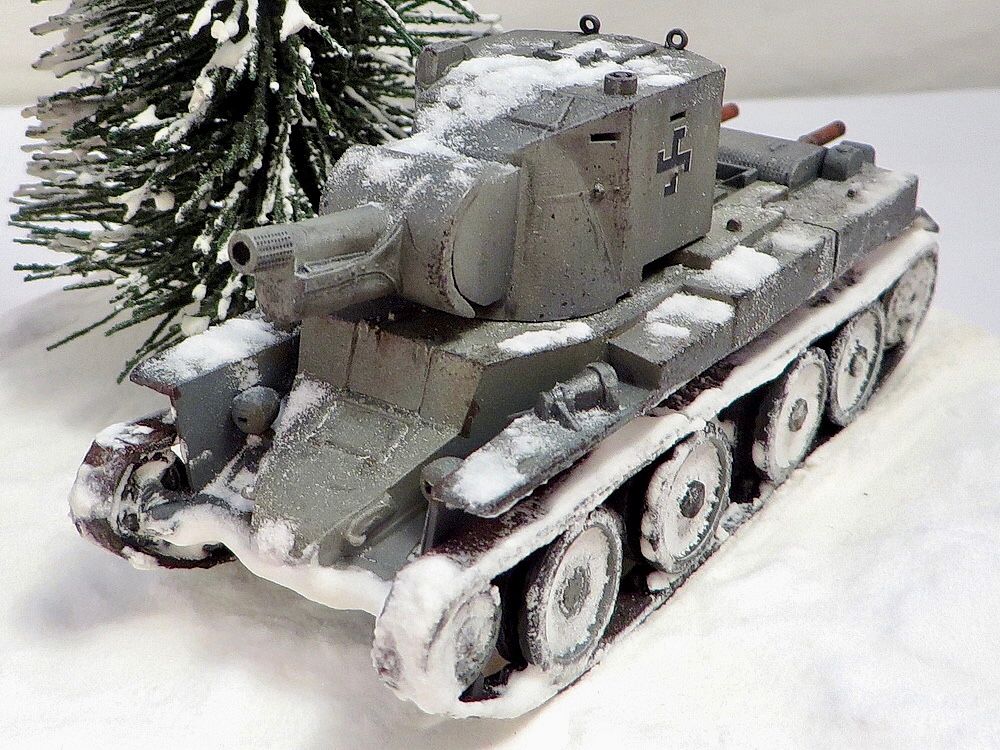 Hello dear modeller,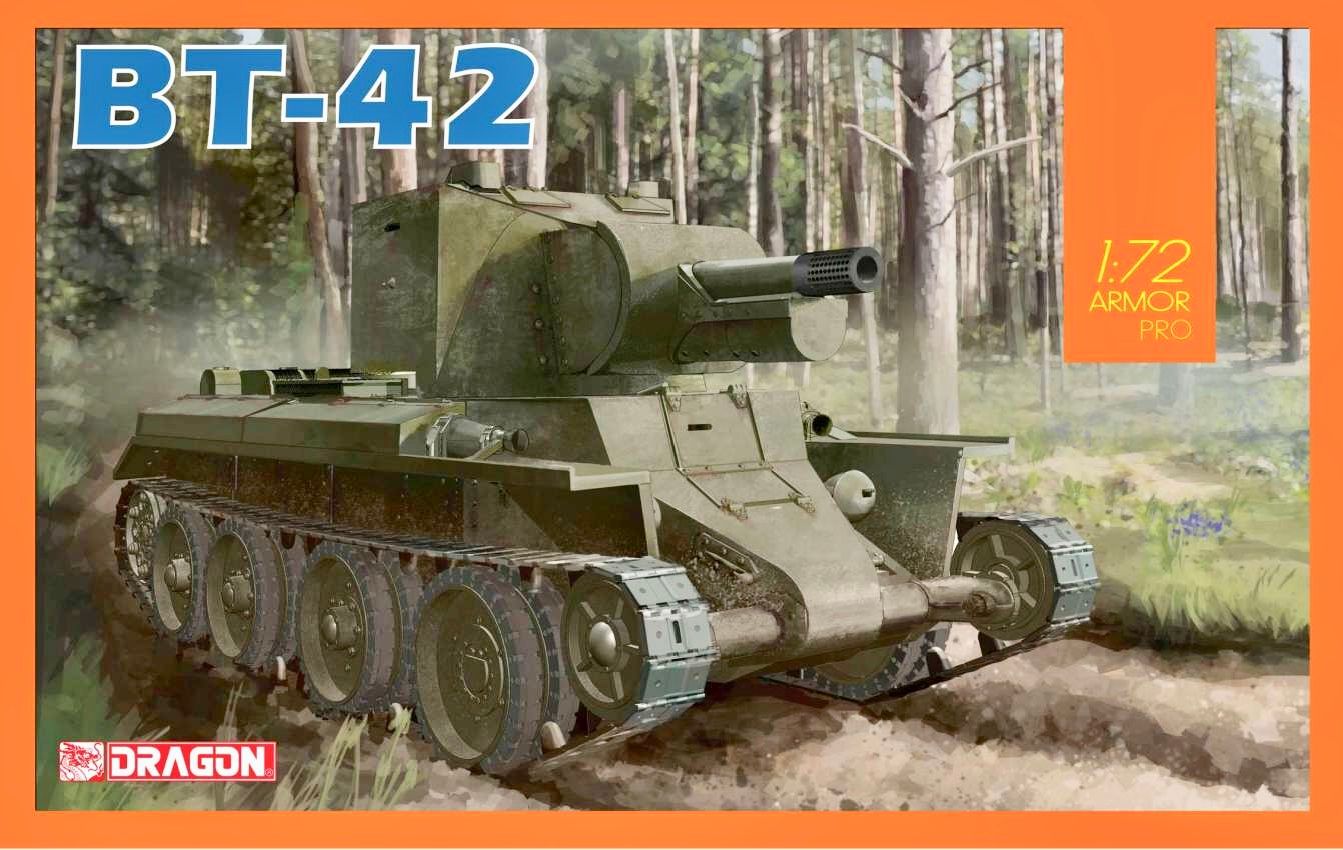 This kit released 2018 from Dragon. The kit is quite new and I plan to buy it. So Viktor's work is a good reference. I wish I had inbox review ..
Anyway, Finnish and winter. Twins..
Viktor thinks like me ... very nice vignette my friend, congratulations !
Enjoy..
.
Erhan...
Information note:
BT-42 (Fin. BT-42) is a Finnish offensive weapon of the Soviet-Finnish war of 1941-1944, based on the Soviet light tank BT-7 seized in 1942. This is the only model of armored vehicle mass (18 units) created in Finland from 1918 to 1945.
As a result of the attack in Karelia in the autumn of 1941, the Finnish army technically seized about 20 Soviet light tanks BT-7. In spite of the very limited use of these tanks, although Finnish troops were actively using Soviet armored vehicles at that time, in the spring of 1942 a program was launched to modernize them and transform them into self-propelled artillery.
completed model..