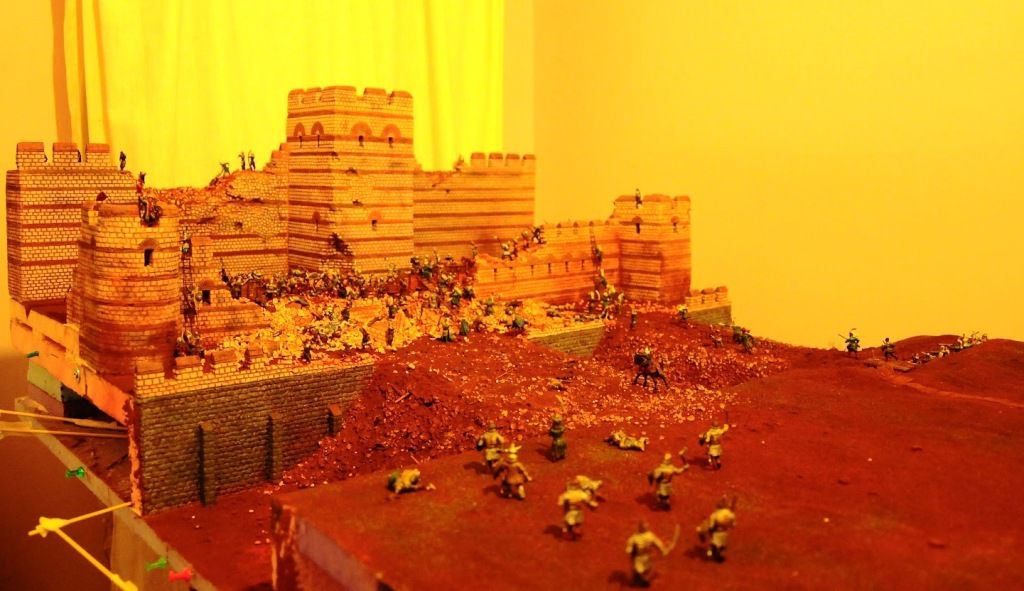 Hi there,
a historical diorama page again ..
Artar is a historical figure / diorama modellers and I wanted to share this work for a long time.
A great effort and a long-running operation. Great result, congratulations !!
And welcome to "miniafv" Artar..
Enjoy.
.
Erhan...
Artar's personal blog name is "medievaldio72" click please for other diorama
: http://medievaldio72.blogspot.com.tr/
*********************************************************************************
Constantinople 1453
Building this diorama was my chilhood dream. It is reason for me to start model making. Every model and diorama I did in the past was a preparation for this.
When I felt I was experienced enough I started to read books about siege. I read about ten books of history, architecture, novel, biography etc and I watched documentaries, visited museums. I have
advantage to live in İstanbul. So I could see, touch and examine the walls.

I prepared plans by autocad (Yes, I learnt to use it for this diorama too) and started to build. It took 3 years as I have a fulltime job.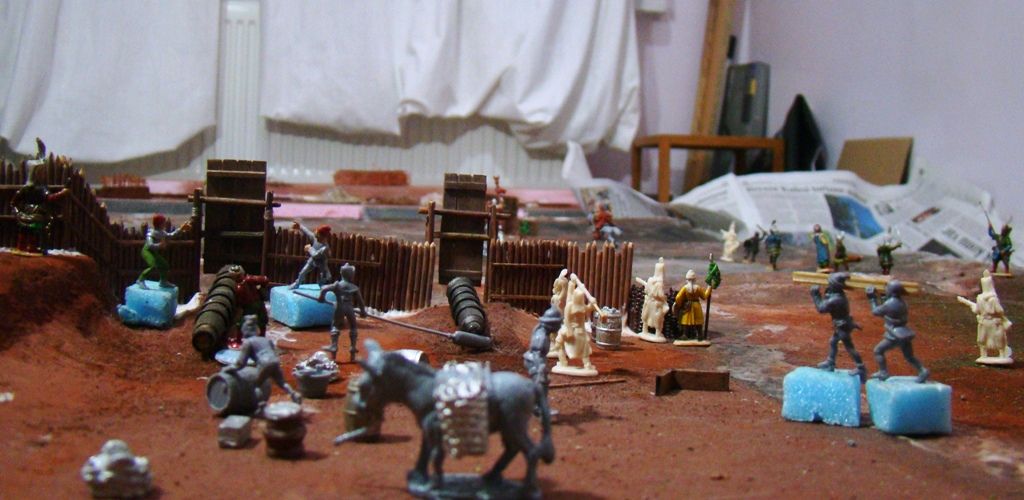 Building a diorama such this is a great satisfaction for me. I hope you will have same pleasure when you see it.
Artar Inciduzen..
Technical details:
-1/72 scale
-196cm x 76cm,
-90m of Constantinople land walls
-325 figures (original and converted) mostly 1/72 some 22 and 25mm
-producers : miniart, zvezda, italeri, redoupt, hinds, orion, strelets,accurate,hat,old glory,irregular etc.
-except heavy bombard and gabions, everything is scratch built.
: http://medievaldio72.blogspot.com.tr/