Hello dear modeller,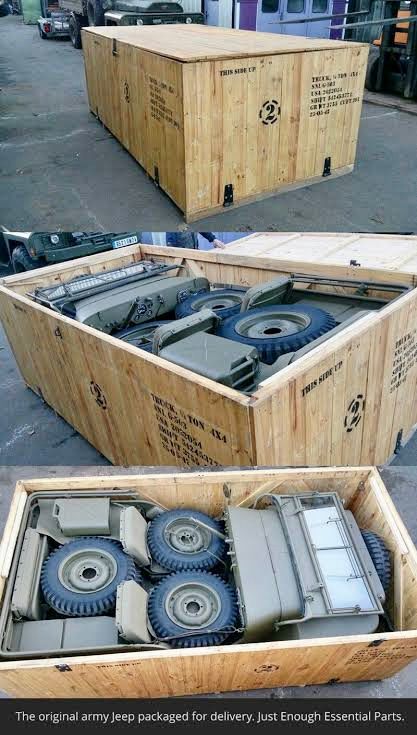 During World War II, America cranked out some 640,000 Jeeps produced by both Willys-Overland and Ford. Once assembled, they could be stacked for transport with the assistance of intermediary pallets.
Bayram wanted to revive this transport. He used an Airfix new mold Jeep for this project.
It's a great idea and a great model. Congratulations Bayram ..
Erhan...
Airfix kit is a good choice for this project..
used balsa to make the box..
completed model..