Hi dear friends,
I finished the 2011 with ten half-model...These will be completed first. However, I plan to start new projects of course :) I signed up a few campaign in "armorama".
Models have planned for the first quarter :
Under a Different Flag (Captured) Campaign :
I want to build a Hetzer for this campaign. But it's a captured , She is a Russian Hetzer ...(I think Hetzer is like a woman)
"Captured equipment is something that has always taken place on the battlefields so....
Any Armour or soft-skinned vehicle, Anti-Tank, AAA or Artillery captured and operated against its former owners...
from just crudely painted national markings, repaints to complete re-manufactured vehicles there are lots to go on...
BeutePanzers so many!
Red Army Panther tanks, King Tiger, Sd.Kfz's, etc......." (from armorama)
here is completed model : http://miniafv...attack-hobby-172-hetzer-105-cm-stuh.html
Light Tanks Campaign :
"The purpose of this campaign is to give light tanks some glory. This will encourage the modeler to hone their skills on a small project and have fun doing it by showing off their work and interacting with fellow modelers..." (from armorama)
here is completed model : http://miniafv....hasegawa-172-m3-stuart-mk1-erhan-atalay.html
Panther Campaign :
An interesting panther, have a metal body.

"Each member taking part in this campaign must build a Panther or Jagdpanther based vehicle. To help clarify this it will also be acceptable to build Panther recovery vehicle or even one of the anti aircraft type Panther vehicles...." (from armorama)
here is completed model : http://miniafv...dragon-172-pzbeobwg-v-ausfg-completed.html
Allied Armor Campaign:
I want to build a Russian tank for this campaign. For example a KV-1.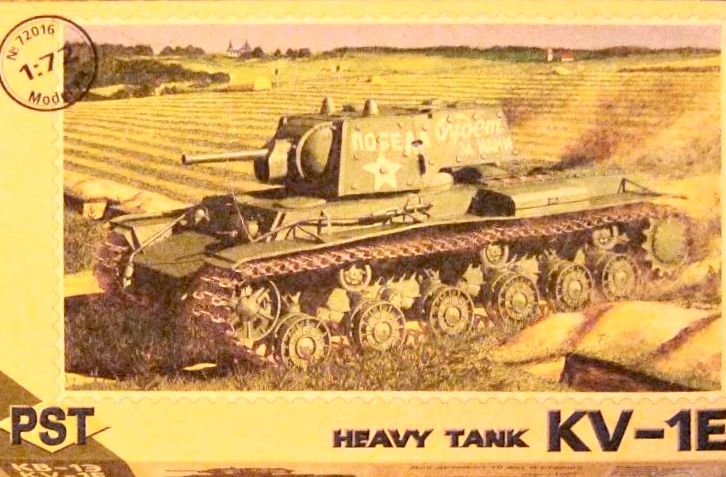 "We are looking for a few good men. It is time to drive the enemy back. We will push from the East, the South, the West and the North. All we needed are the vehicles with which to drive our lethal force. All Allied armor welcome...." (from armorama)

03.01.2011 -- update...a new campaign :

Marine Corps Campaign
PST BTR-50 PK , Armoured Personel Carrier...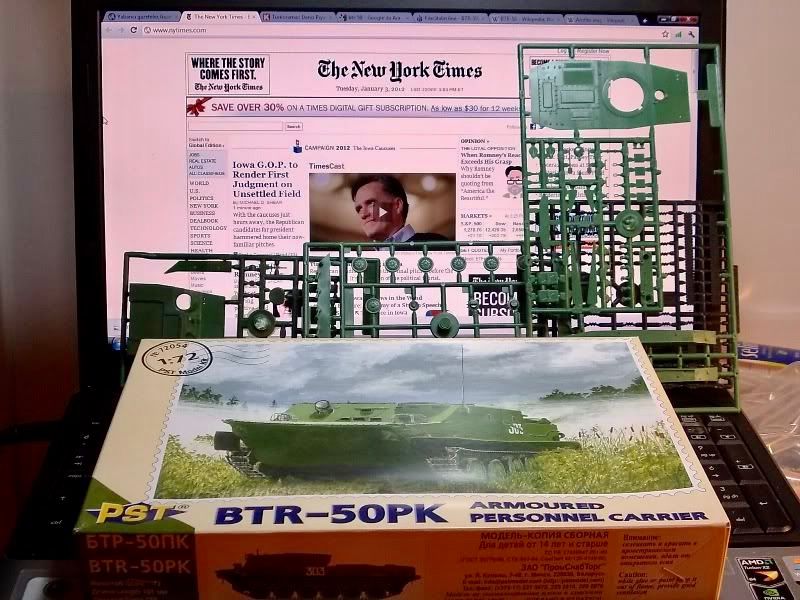 "From ancient history to present day there has always been a Marine Corps.
In the Roman Empire they had 2 legions trained for warfare on land and sea. The German Empire had 3 sea (Marines) battalions. The Ottoman empire had up to 50,000 Marines. Novogod had its Uskhiuniks, who were irregular Marines the last of the old Viking tradition. The UK established a Maritime Regiment of foot in 1664. Portugal established a Naval Infantry Corps in 1621. And Spanish Navy Marines are the oldest Marine Force in history, established on February 27,1537 by Charles 1st when he permanently assigned the Naples Old Sea Companies to the Mediterranean Galley Squadron.." (from armorama).
In todays time there are 51 nations that have a Marine Corps Units, with the United States with the biggest Corps
So as you can see as humans went to sea, they need a Few Good Men to protect them.
here is completed model : http://miniafv....pst-172-btr-50-pk-apc-erhan-atalay.html


Let's meet again
.
Erhan..
.