Hello,
Now, there is a photo-story from Özgür Aydın. He chose an Esci for this project.. Older but a beautiful kit, a Hetzer . Let's go to model..
.
Erhan...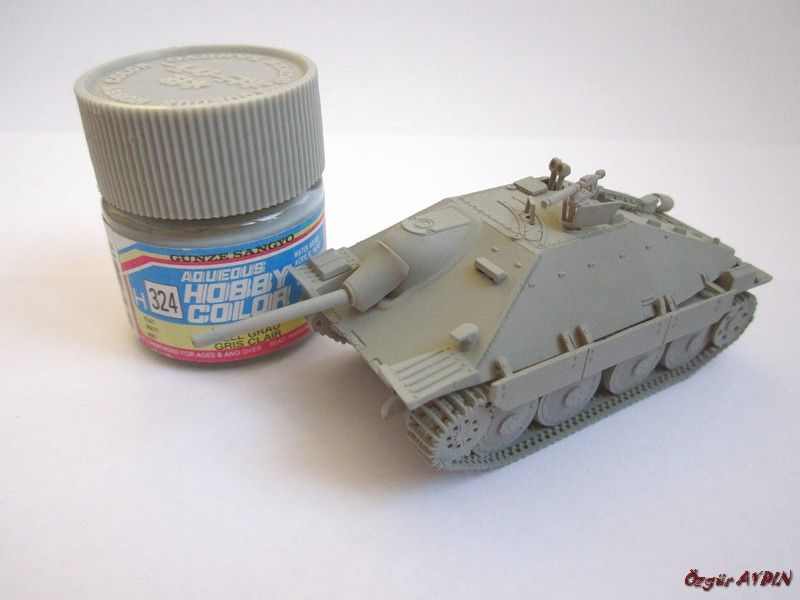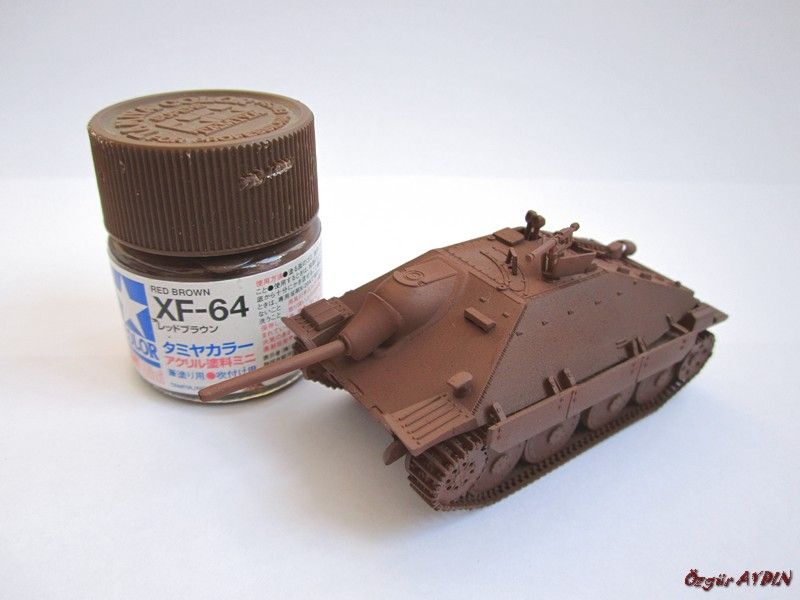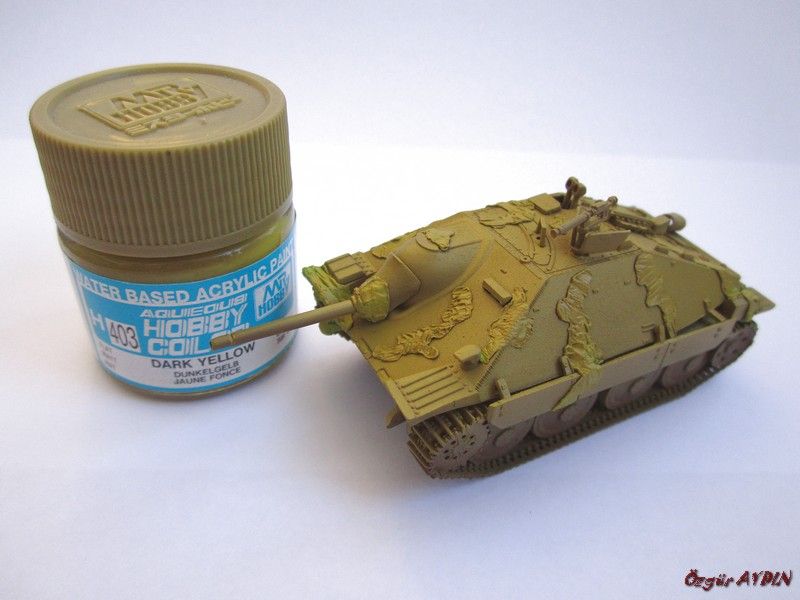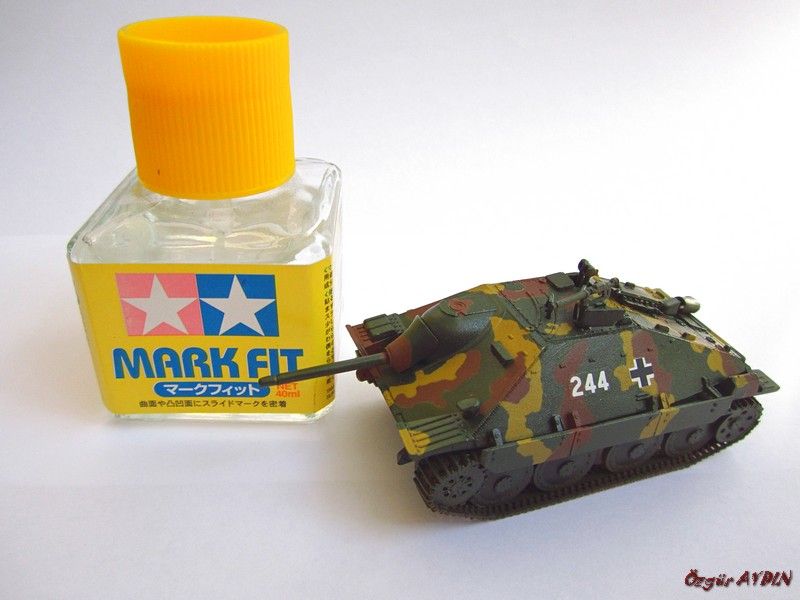 winter wash was made with hair sprey technique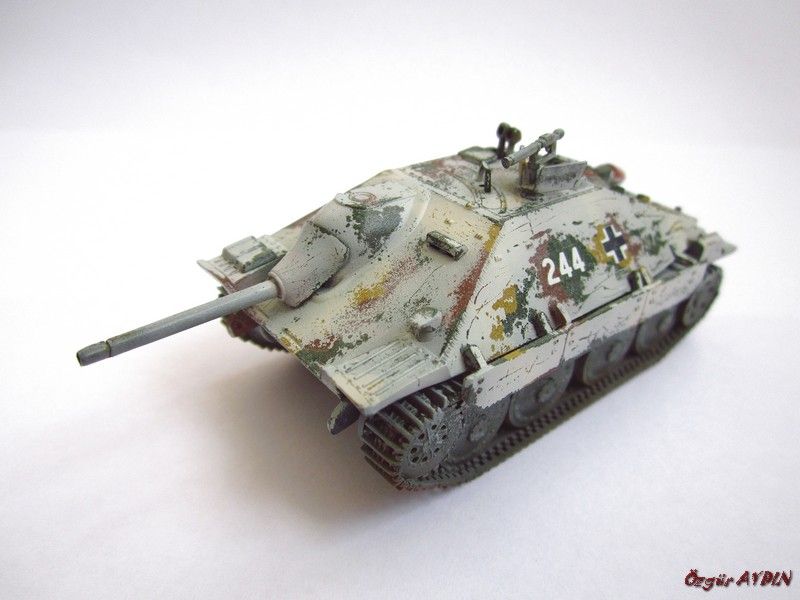 wash with raw umber oil color
Raw Umber and Black oil paints were mixed and very little has been diluted. Lines were drawn from top to bottom. After standing 5 min and than with a clean brush and turpentine deleted lines from top to bottom.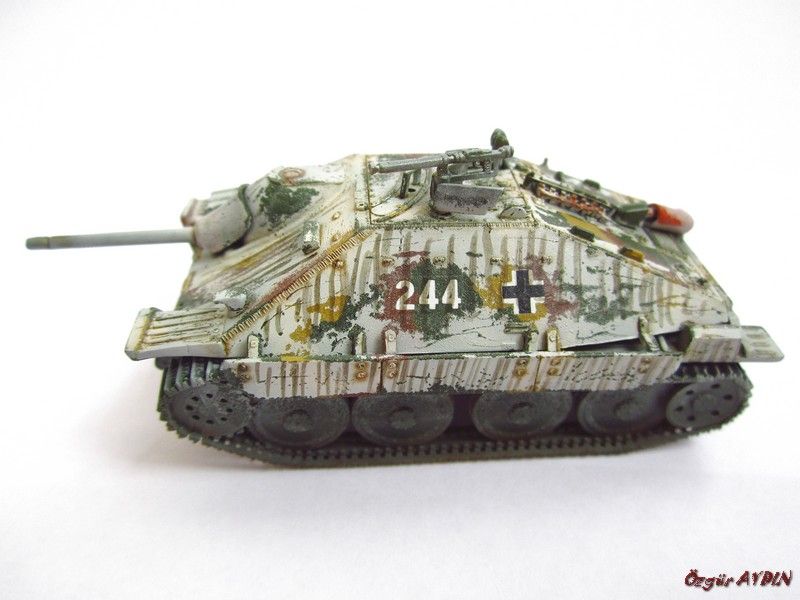 Finally, Vallejo paints were mixed Black and Brown. Paint chips were made.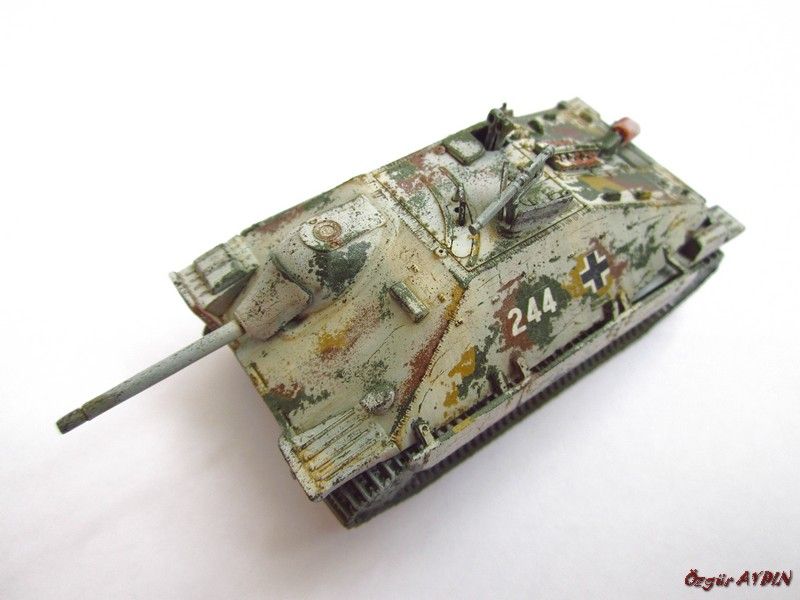 here is the completed model : http://miniafv....jagdpanzer-hetzer-completed-by.html
Erhan