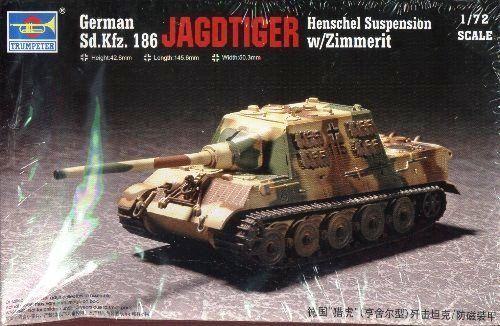 Hello dear friends,
Hakan lives in Ankara, and I live in Izmir. We did a workshop in September 2014 with Hakan. (In Hakan's house) Hakan was making a Jagdtiger and I helped him. But we didn't finish.
I returned to Izmir. Then we talked about the continuation of the project. Camouflage has changed, the scene has changed .. It was interesting work ..
Erhan..
our workshops photos
Here is Hakan :)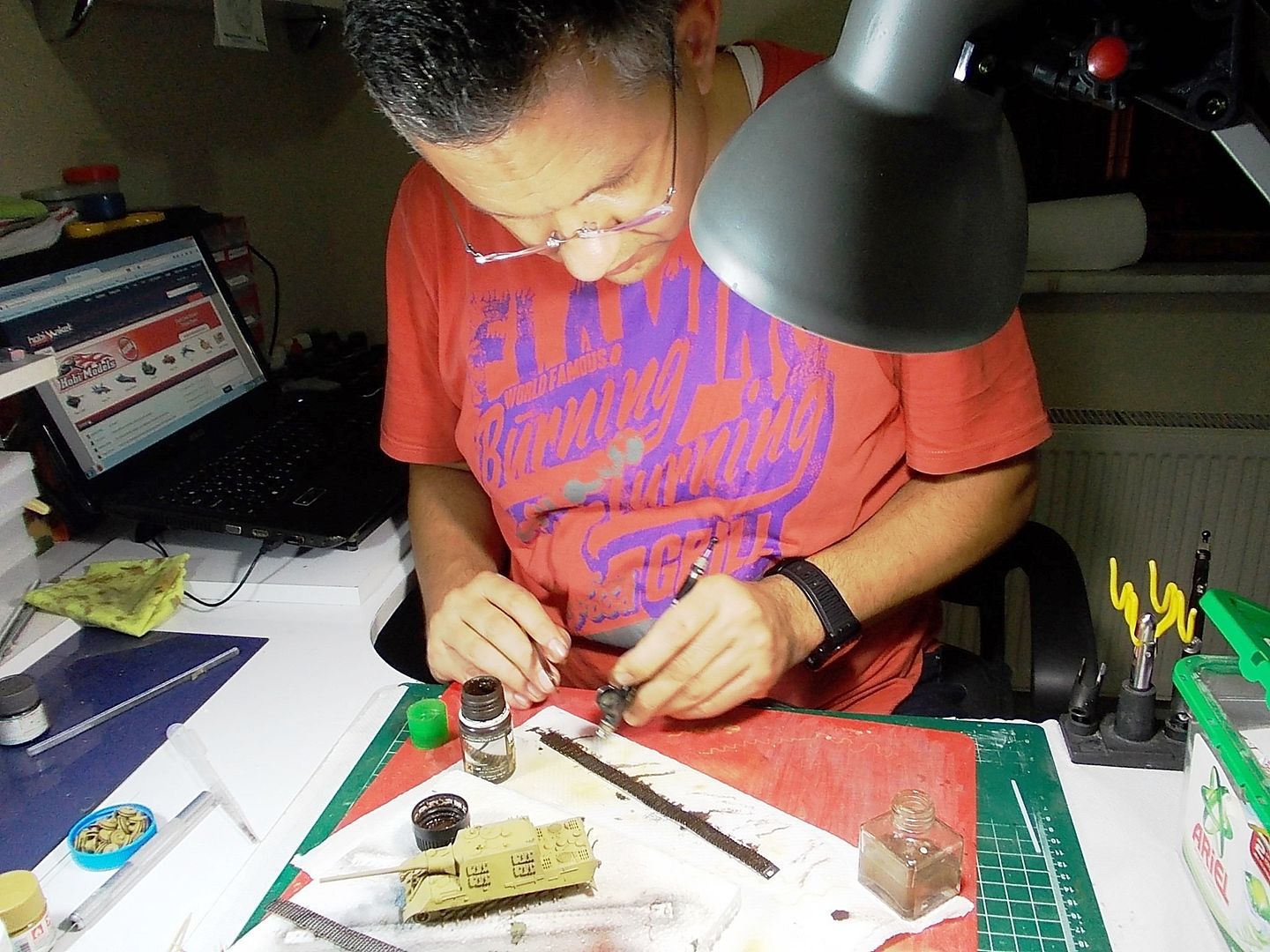 Erhan & Hakan..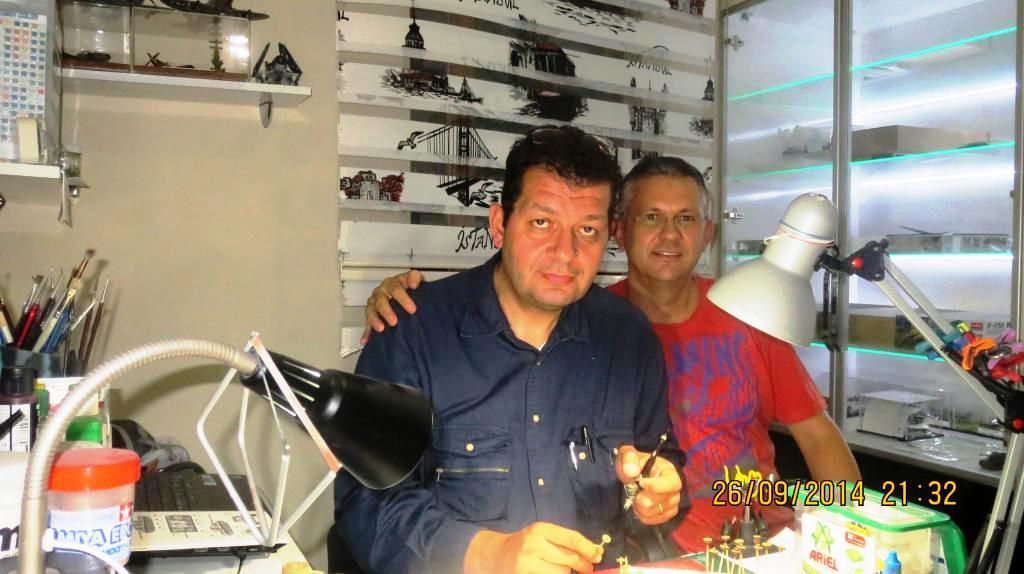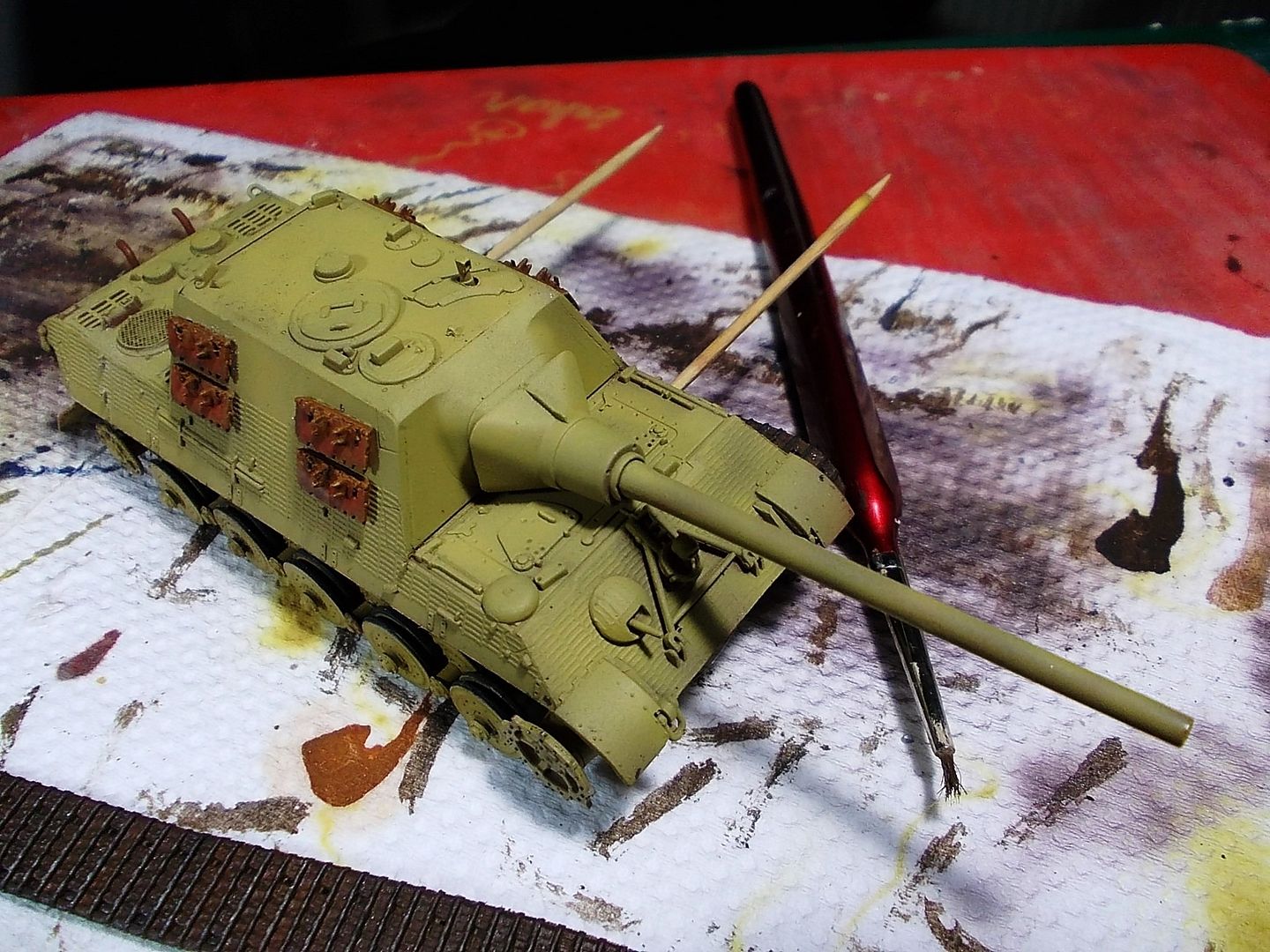 and after.. Hakan made a nice vignettes. Completely handmade ..A super talent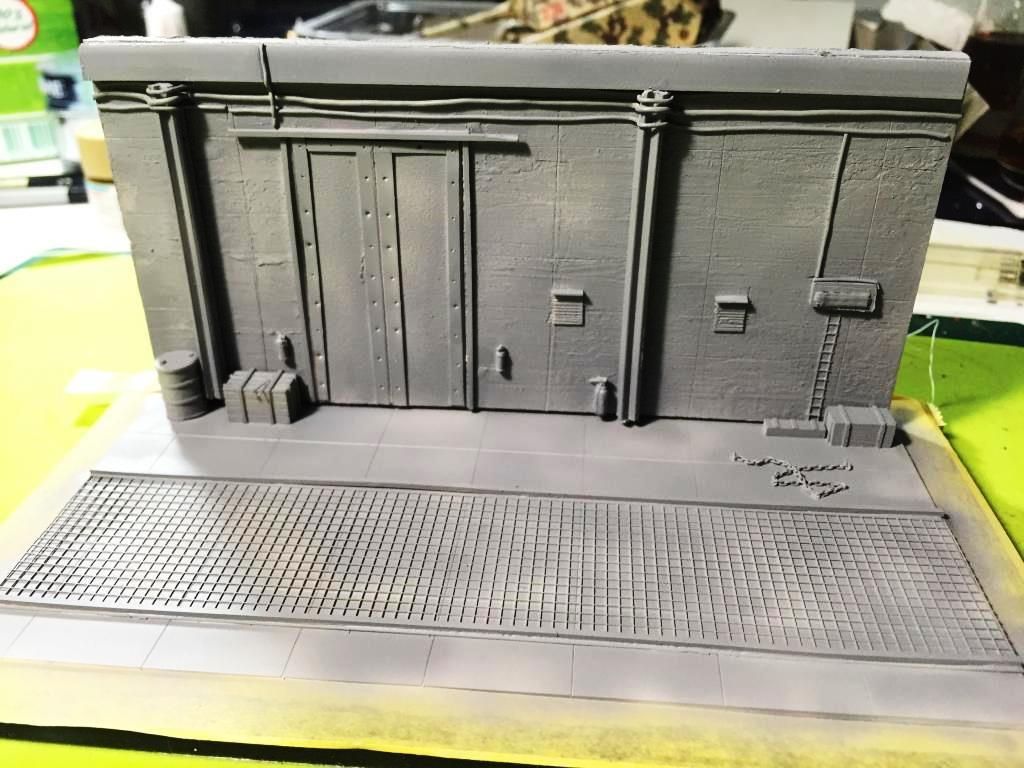 Before Hakan thought a Maus for this vignettes, but Maus is too big for this base.
Mauser but a big tank. Jagdtig has won.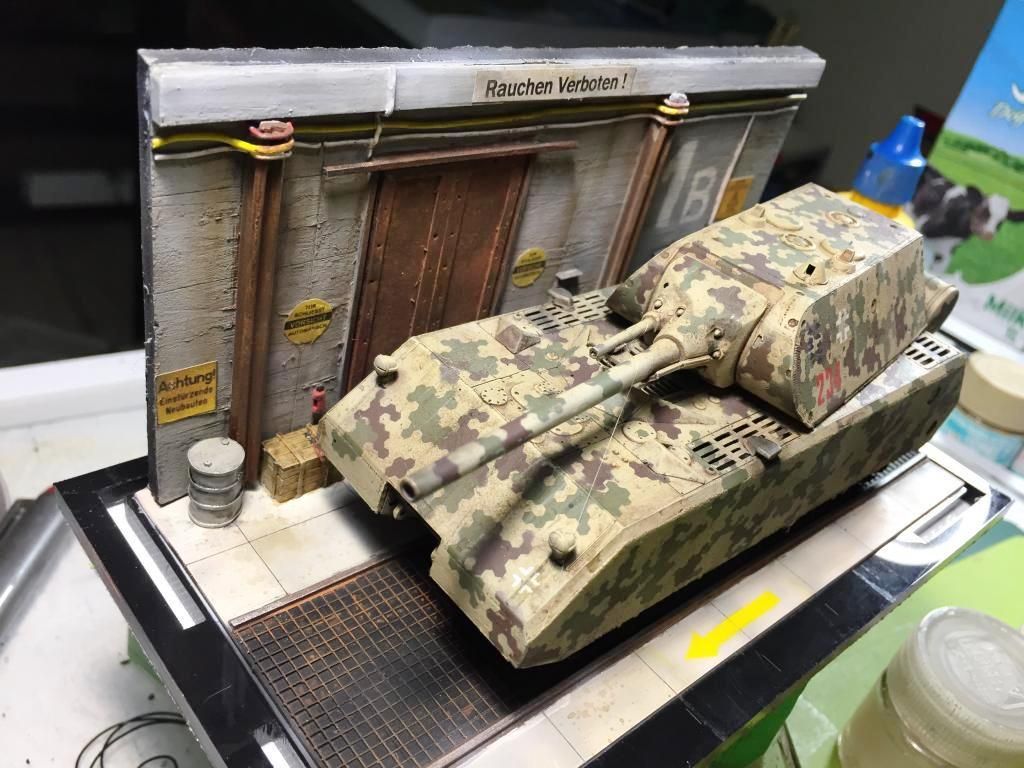 Ps : This Maus will publish later , don't worry...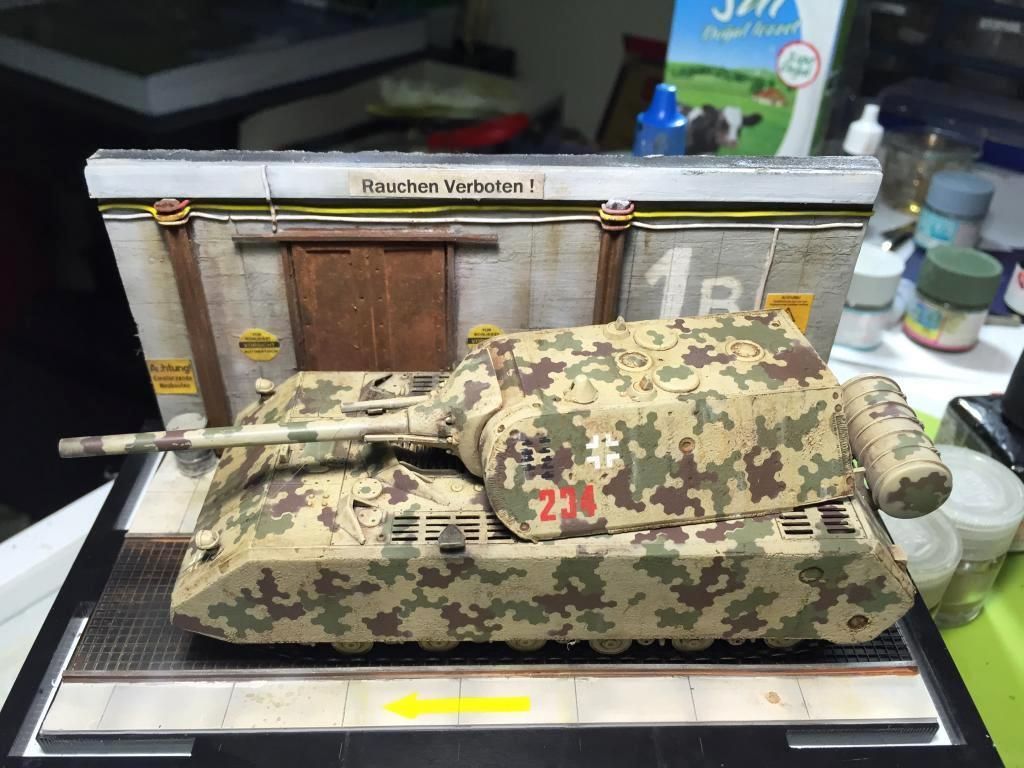 and Tiger camouflage has changed for new scenarios..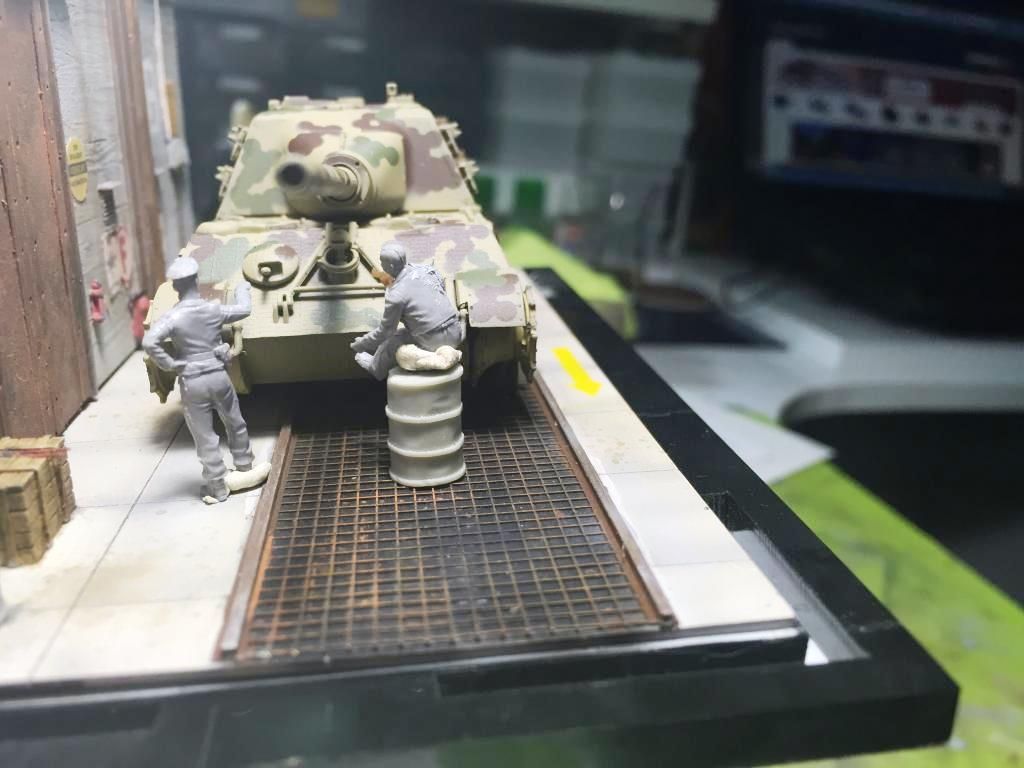 click please for the completed model
:http://miniafv....sdkfz186-jagdtiger.html
Erhan & Hakan...