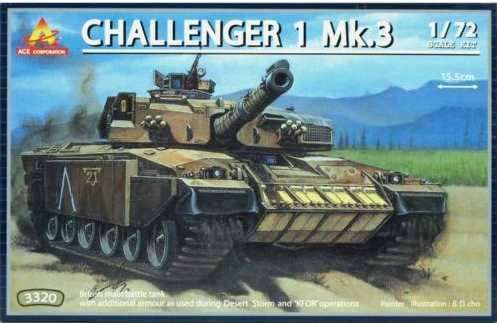 Hello everyone,
Today there is another my Challenger. I have built this kit with Dragon Challenger II. Last month I shared
(http://miniafv Challenger II Iraq 2003.html)
This kit molded by Revell. And this kit used by Ace Corporation from South Korea . (Not Ace Models from Ukraine) I bought it from Ebay few years ago.
I think, the molding is high quality, clean parts. No problems during installation .. I liked very much.
This model will continue with Challenger II . (Subject to other pages in the series, comparison of the two kits, Chally I & Chally II)
Erhan...
Ace's decal sheet
Revell's decal sheet
Every time, wheels first.
completed model, ready for paint..
second page about Chally Comparsion
:http://miniafv....chally-comparsion...html
Erhan..