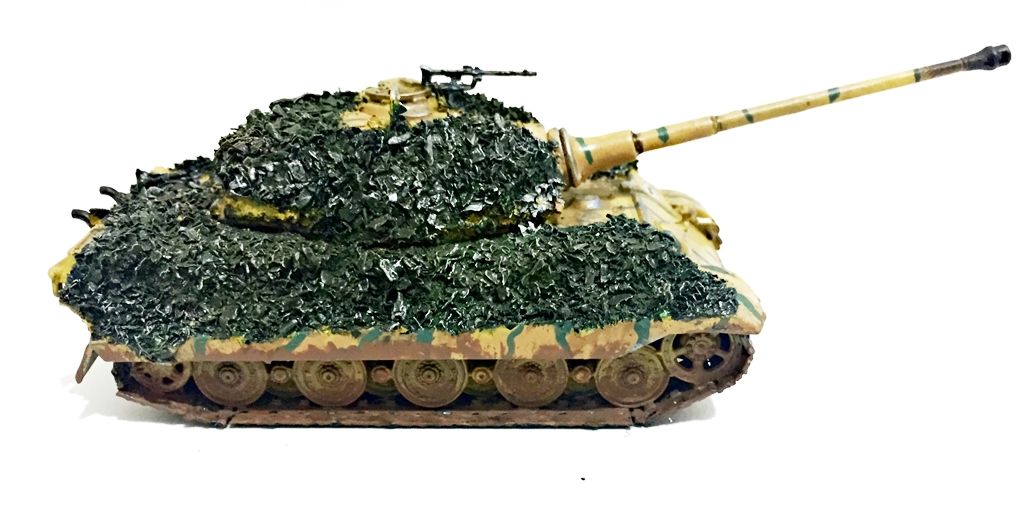 Hello dear modeler,
Kürşat Kaan has prepared today's page .. Let's follow-up.
Erhan...
*****************************
Hi,
When I first took up this hobby, I worked on Tiger II (King Tiger) which is one of the legendary tanks of World War II. I was really inexperienced about painting. Therefore the model I formed appeared to be a very unprofessional, odd one. Of course I didn't want to leave it as it was. So, I decided to color it again.
Firstly, I painted the tank with black primer again. Since the preceding dye was thin, the details didn't disappear with the second coloring. After the primer, I decided to add a camouflage net on the tank with a technique that I saw on the internet. For this method, I used 4 bags of tea and a tube of glue. After the sticking, I painted the camouflage net into black. I dyed the net with light and dark green after coloring it into black. Lastly, to tone the net, I brushed it dry with a mixture of light and dark green.
Then, it was time to paint the vehicle with yellow and green. I decided to color the tank's camouflage pattern with the way known as 3./s.H.Pz.Abt.501 Ohrdruf. After painting the tank into yellow at all, I did green lines on it.
After the painting process, I completed the weathering. There had been some detail loss on the tank, as a result of being painted for the second time. Lastly, I completed the model with dry brushing, here I used metallic grey.
The tank seems to be in an appealing condition, especially when it is compared with the former look it had. The only thing, I regret is not sticking out the painting I did initially.
Happy modeling,
Kürşat Kaan Akkoyun...
My old model..
after the black primer
Completed model