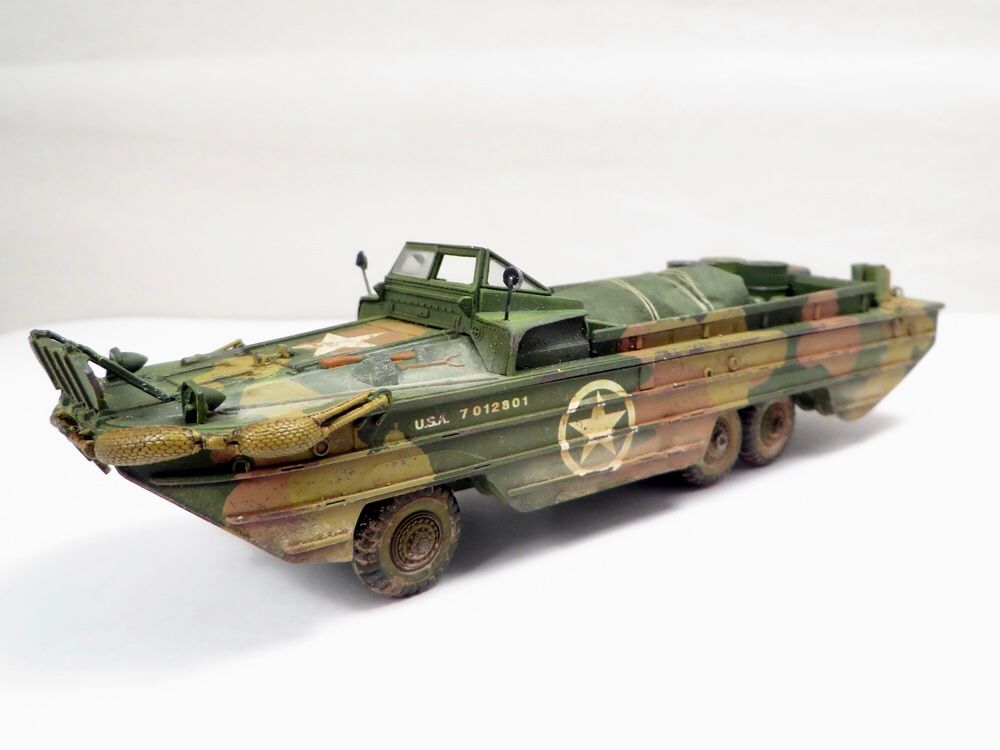 Hello dear modeller,
There is an interesting vehicle today .. The DUKW (colloquially known as Duck) is a six-wheel-drive amphibious modification of the ​2 1⁄2-ton CCKW trucks used by the U.S. military during WW II and the Korean War.
Viktor's interpretation is also very nice. Especially camouflage and weathering applications.
Well done Viktor ..
Erhan...