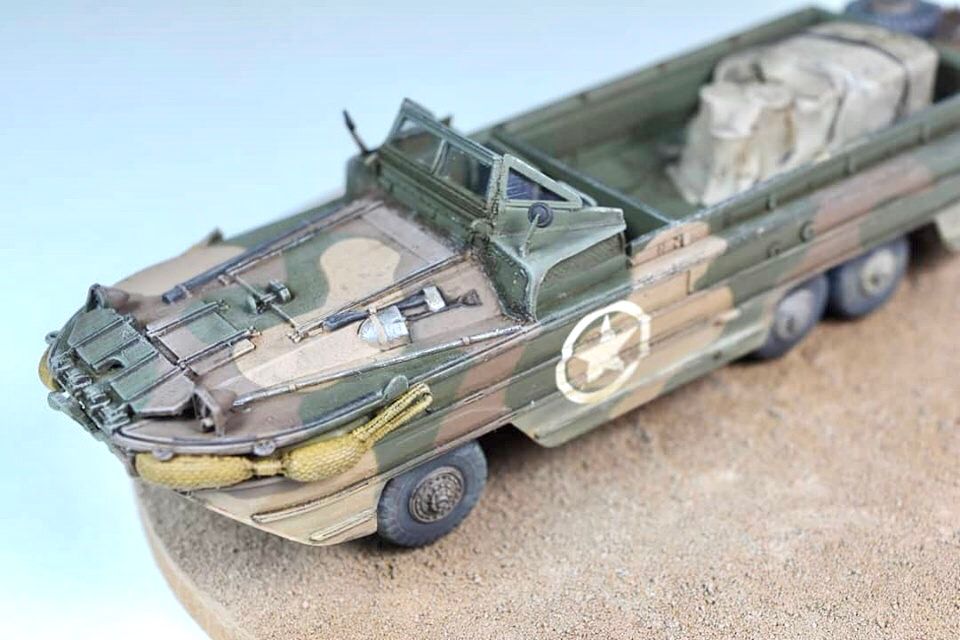 Hi dear friends,
There is an interesting vehicle today .. The DUKW (colloquially known as Duck) is a six-wheel-drive amphibious modification of the ​2

1⁄2-ton CCKW trucks used by the U.S. military during WW II and the Korean War.
Ahmet Gürkan modeled this different vehicle very well. Thank you, my friend.