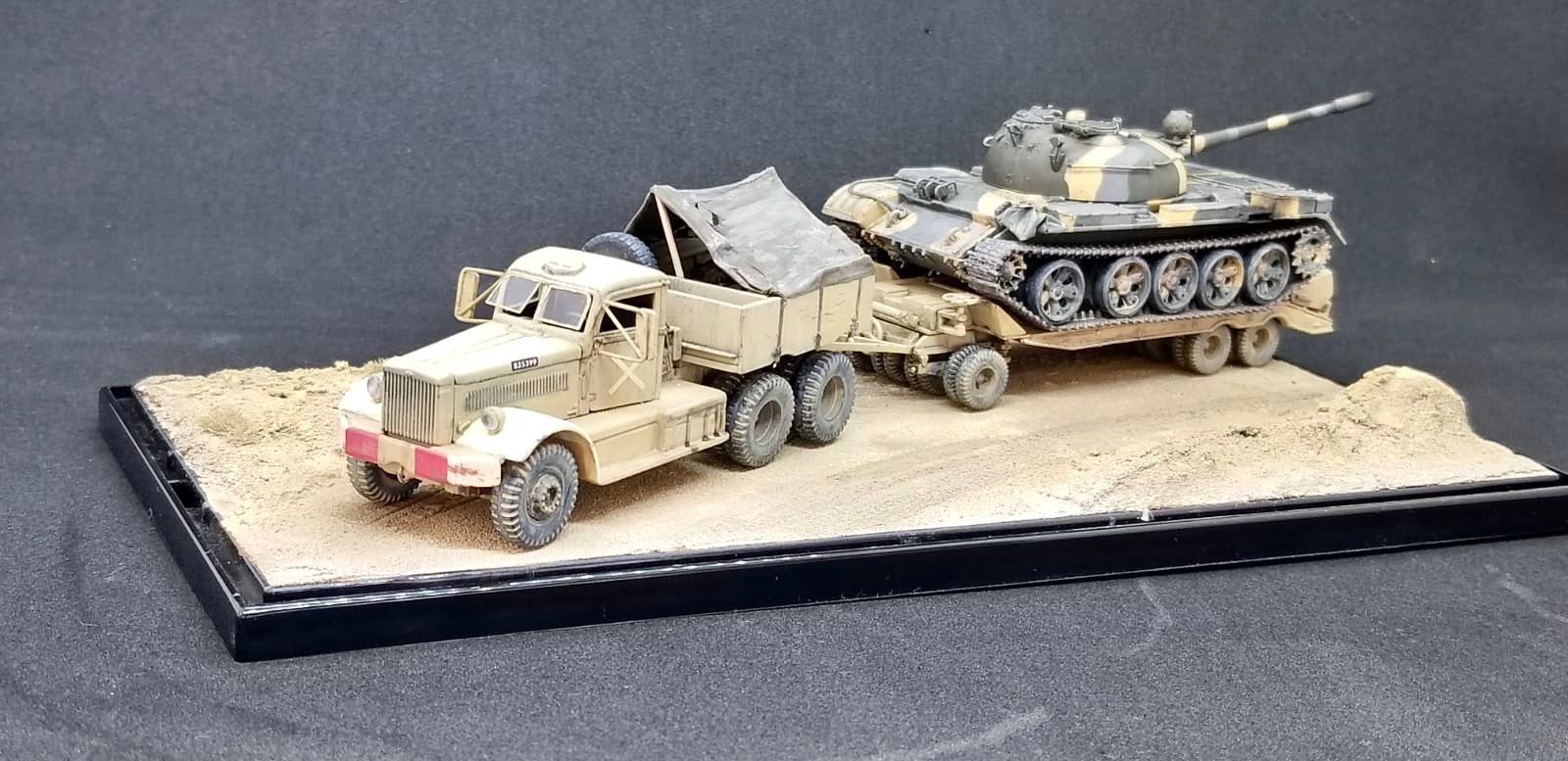 Hello dear modeller,
It all started with a photo . This photo about Israeli Diamond T tank transporter removing Syrian T-54 or T-55 from the Ramat Ha Golan front after Yom Kippur war. (The reference about the photo is from Robert Manasherob)
I have published the construction stages of the project before...
Congratulations..
Erhan..