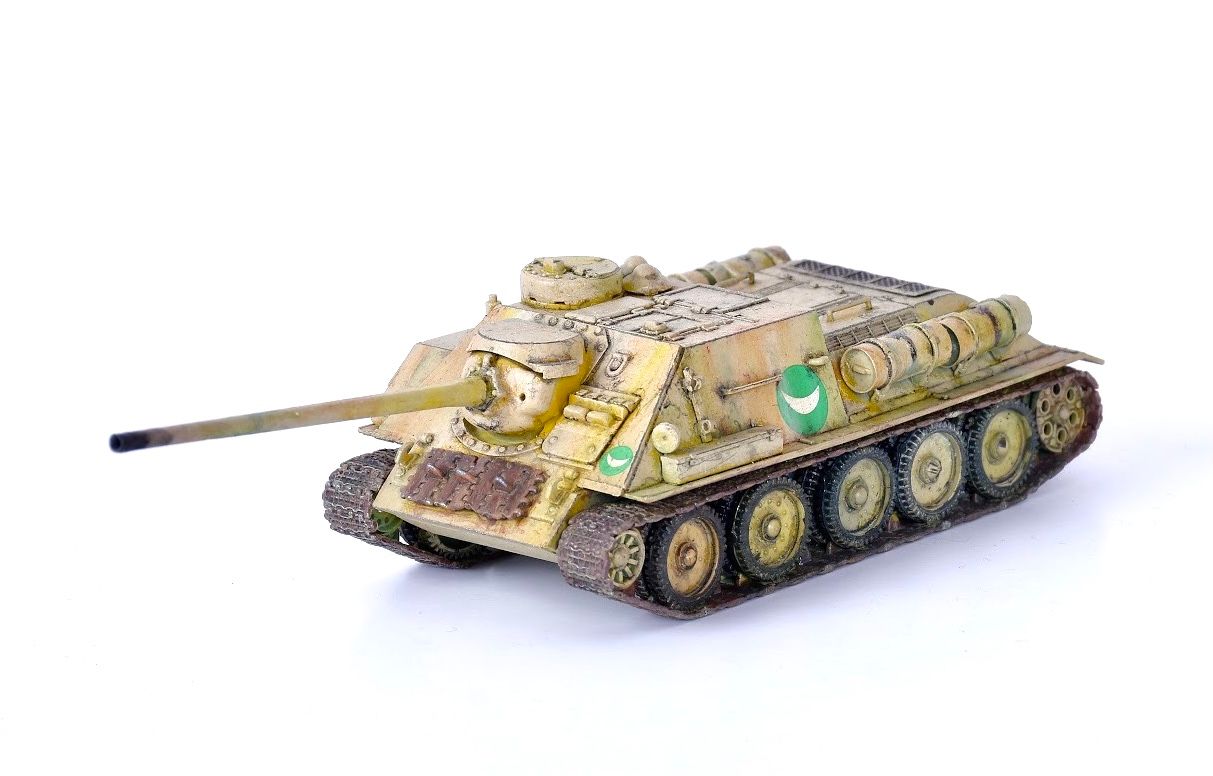 Hello guys,
First of all, a confession comes .. I was negligent in sharing Kürşat's models. This year, one page of each month will be owned by Kürşat.
We start with a first SU-100. Interesting model as an Egyptian tank. UM Model released a few resin parts.
The model is very realistic, congratulations Kürşat ...
Erhan ..