Greetings to everyone,
I want to do for a while. "Super heavy" campaign in "armorama" was an opportunity. Will be A lovely working..
.
Erhan
"From Wikipedia :
Panzerkampfwagen VIII Maus (Mouse) was a German World War II super-heavy tank completed in late 1944. It is the heaviest fully enclosed armoured fighting vehicle ever built. Only two hulls and one turret were completed before the testing grounds were captured by the advancing Soviet forces. An incomplete tank was captured by British forces.
These two prototypes – one with, one without turret – underwent trials in late 1944. The complete vehicle was 10.2 metres (33 ft 6 in) long, 3.71 metres (12 ft 2 in) wide and 3.63 metres (11.9 ft) tall. Weighing 200 metric tons, the Maus's main armament was a 128 mm KwK 44 L/55 gun (55 calibers long barrel), based on the 12.8 cm Pak 44 anti-tank artillery piece also used in the casemate-type Jagdtiger tank destroyer, with an added coaxial 75 mm gun. The 128 mm gun was powerful enough to destroy all enemy armored fighting vehicles at close or medium ranges, and even some at ranges exceeding 3,500 metres (3,800 yd).
The principal problem in development of the Maus was finding a powerful enough engine for its weight that could be carried in the tank. Though the design called for a maximum speed of 20 kilometres per hour (12 mph), no engine was found that could power the prototype to more than 13 kilometres per hour (8.1 mph) under ideal conditions. The weight also made it impossible to cross most bridges; it was intended to ford or submerge and use a snorkel to cross rivers."
at first, little review, very nice mould, clean parts..It's not wargame model..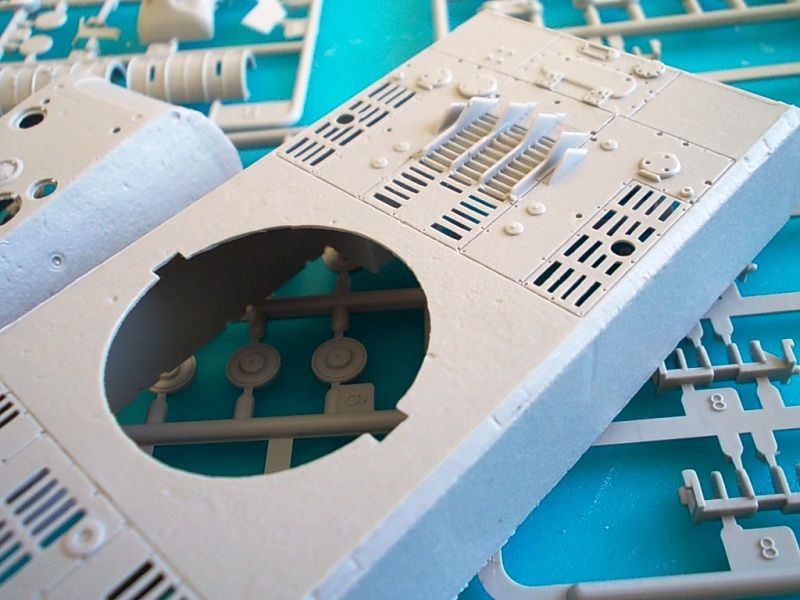 For size comparison with Stalin..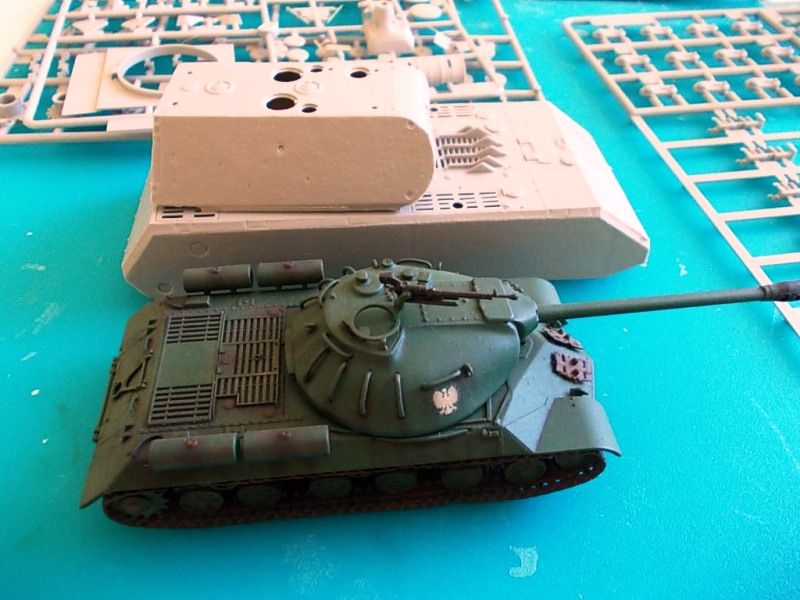 Let's start assembly,
At first Road wheel, idler wheel and sprocket wheel :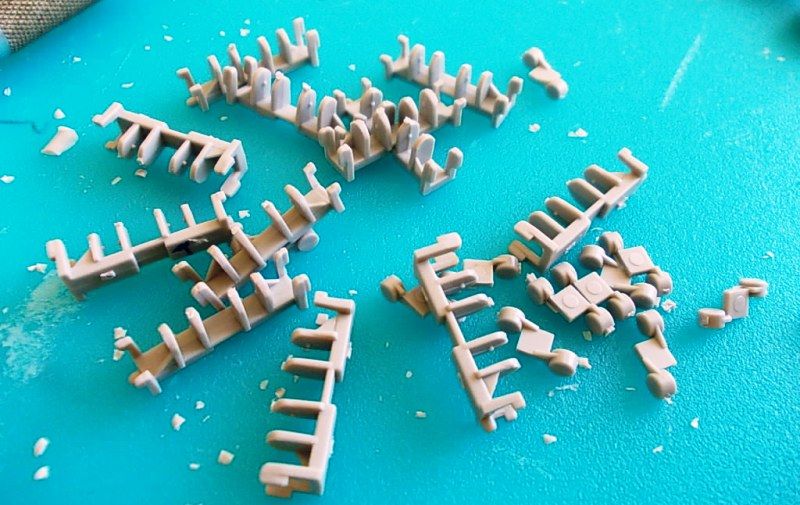 all of them completed..
Given metal shafts between the idler wheels and sprocket wheels. A solid mounting
and the wheels finished
test fitting.. Tracks are high quality and has very detailed suspension system but never see there
There are 5 small holes on top of the turret.. I don't know ?? There are also holes in the reference pictures ..What must do ..
Hımmm.. unreasonable holes, where is my putty...
Made the tracks this way. I cut off the upper part for not to force the wheels..
very nice tracks for this scale..
click please for painting : http://miniafv..../pegasus-hobbies-172-maus-painting-by.html
Erhan