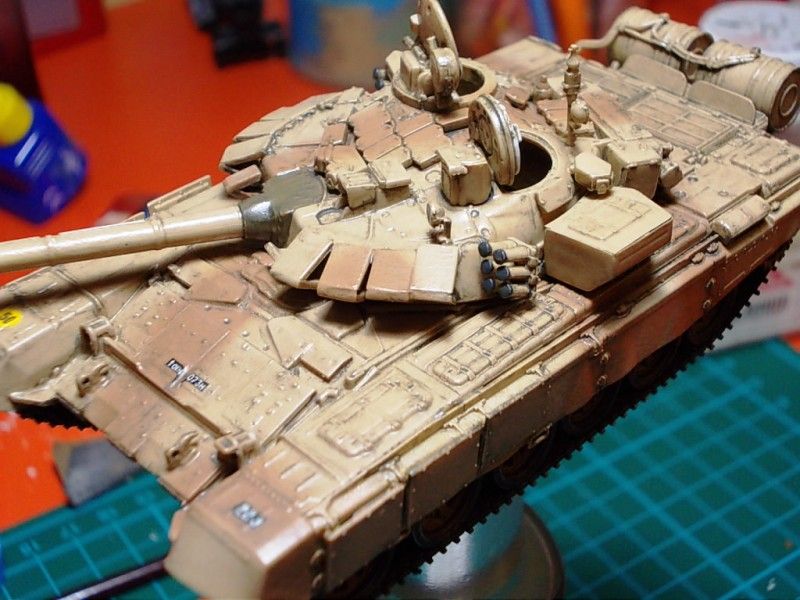 Hello,
Let's continue with the third page about my Indian T-90S.
Click please for previous page
: http://miniafv....revell-172-t-90-s-indian-army-second.html
Enjoy..
.
Erhan...
Continue to gluing..The lower and upper parts of the hull .. need some press.
The rear fuel drums ..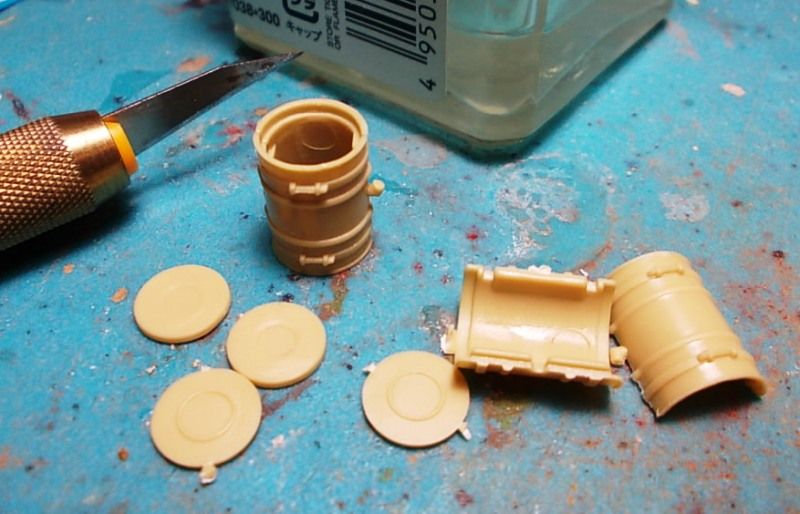 compare with Modelcollect T-90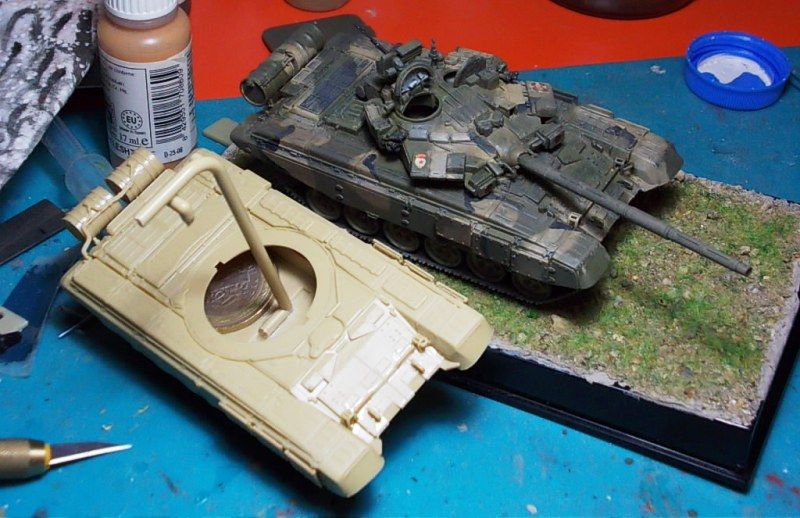 Installation is complete. You don't need to use putty.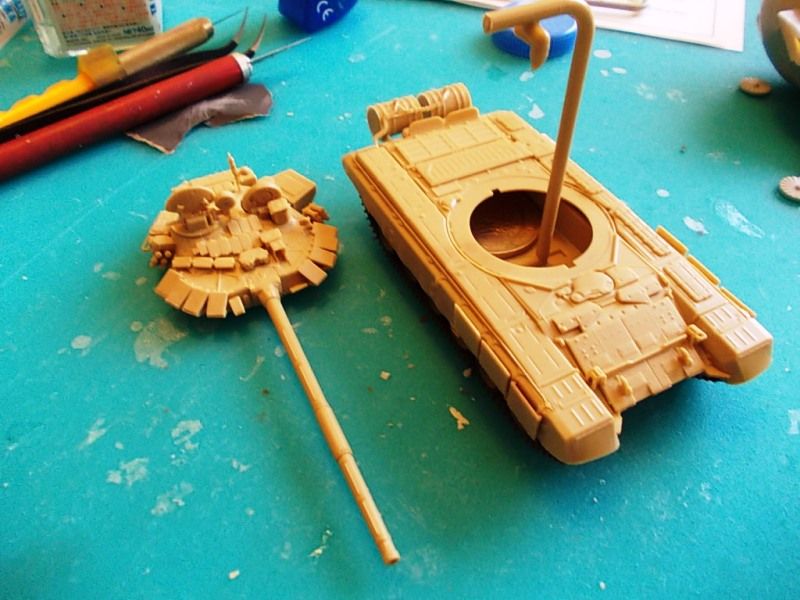 I've masks the wheels before painting the hull.
Then painted hull and turret with Gunze Sand yellow..





And the result ... I didn't like the first attempt.





I gave up references from the tank.. The second attempt was better ..






Details were painted, gloss varnish and applied decals..