Hi,
In January 2014, I shared my JGSDF Type 90 with winter camo. This model is our common project with my friend Hakan. Hakan's job is coming now. . Great work and I think better than my model..
First page about paint stage..
Erhan..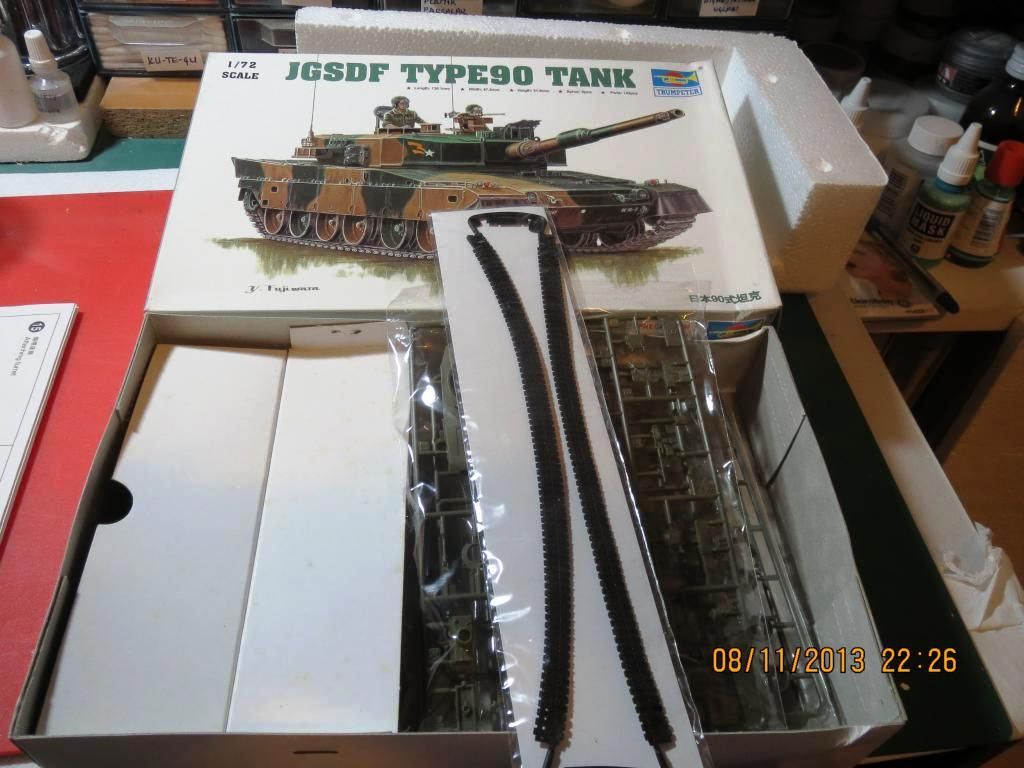 If you want read review about this kit, go on my Type 90 page
: http://miniafv...Type 90
Let's continue Hakan's model with painting stage..
primer and pre-shading...
Hakan made ​​camouflage with a different technique .
(click please for my technique
: http://miniafv...type 90 paint
)
Before white paint on the bottom ..
after various circles for masking .. And paint camouflage..
Take of the masks and the result is perfect..
Canvas made by parafilm..
The crew is coming with winter clothes..
The result is wonderfully..
Will continue with a nice vignettes, just like mine. Wait pleae..
and completed model
: http://miniafv.....trumpeter-172-jgsdf-type90-tank-winter_22.html
Erhan..