Inbox Preview: (Henk Timmerman / HenkofHolland)
Attack Hobby Kits s.r.o
-New owner: Owner Karel Waisser, "Attack Hobby Kits s.r.o.", Pobrezni 249/46, 186 00 Praha 8, Czech Republic.
-Shop: Plastic Planet Shop, Kodymova 8, 15500 Praha 5 Stodulky, Czech Replublic.
New release:
Kit 72892 - PzKpfw II Ausf.C Balkan 1941
Plastic and few resin parts
Seems me a re-release from
http://www.onthewaymodels.com/reviews/Attack/Attack_72870.htm
Also PzKpfw II Ausf.C. (refer tot this kit / review)
Used are the same sprue's
- (only one sprue regarding the turret) is different.
- New decals and instruction manual
Please if needed add your own comments..
Henk...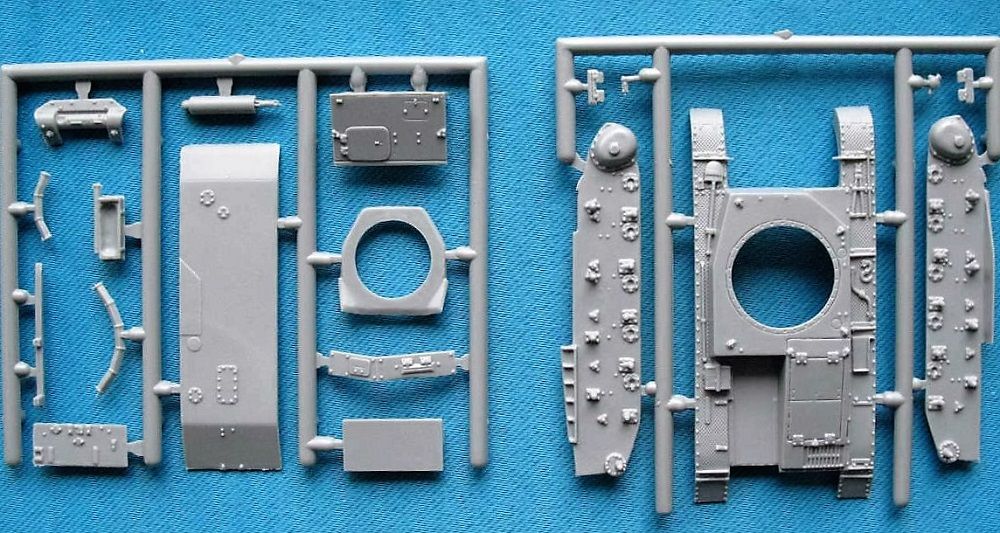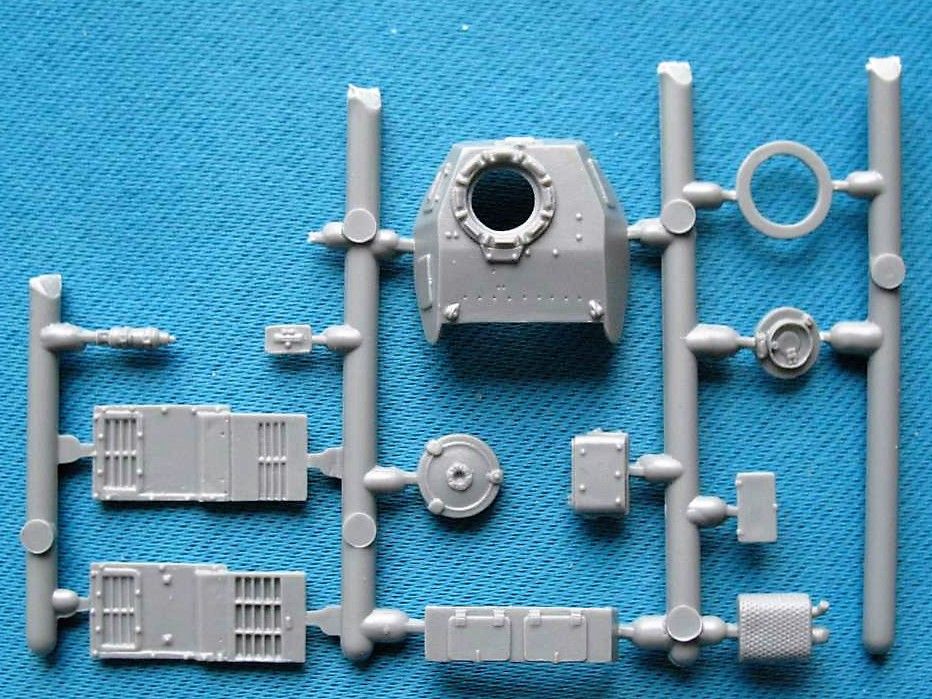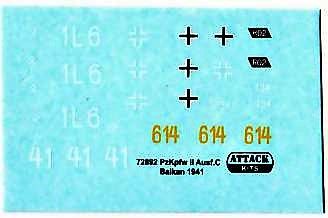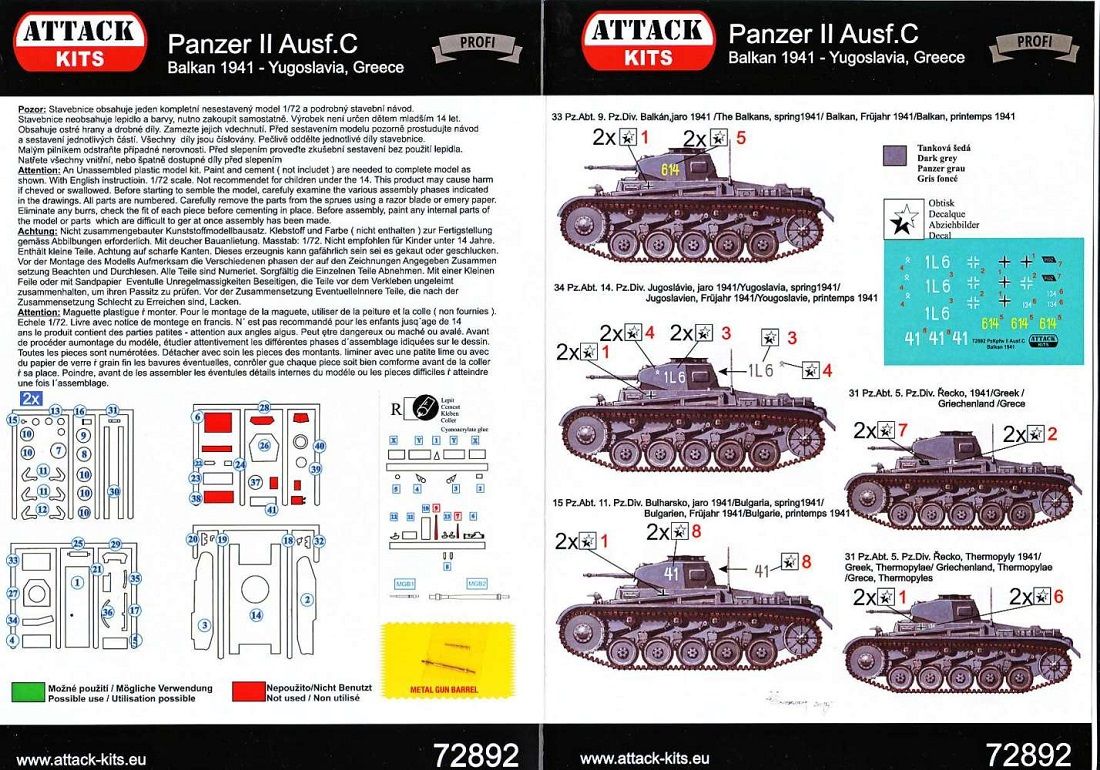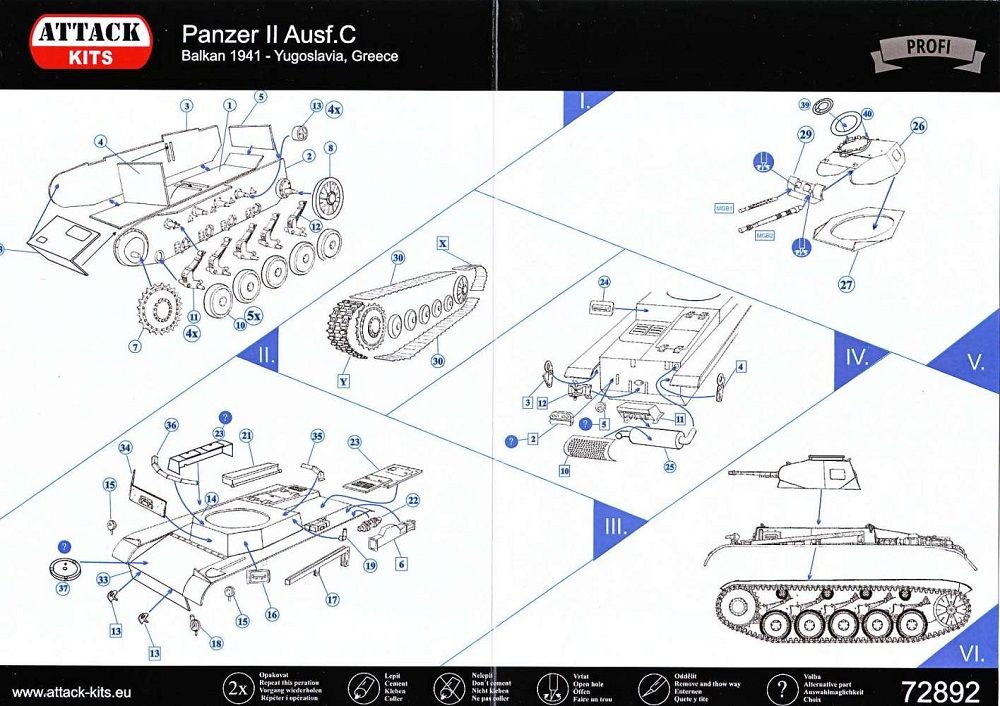 thank you for sharing Henk..
Erhan...