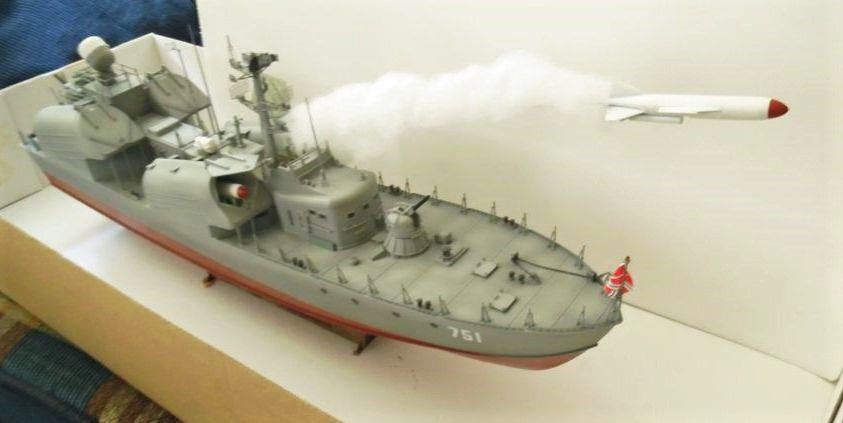 Hello dear friends,
Here is Monthly warship page. Today Zafer's Russian war ship is coming
Of course 1/72 scale .. An interesting ship, I saw for the first time.
Thank you for sharing Zafer...
.
Enjoy,
Erhan...
Information about OSA-1
NATO reporting name of Osa, this was the Russian Navy Project 205 Moskit (Mosquito). Designed in the late 1950's, over 400 were built between 1960 and 1973, serving with the Russian Navy and widely exported. Primary armament, protected from the elements and the sea in their large containers, were 4x P15 Termit surface-to-surface missiles (NATO reporting name of SS-N-2 Styx). Coupled with this were two of the earliest remote close-in Weapon systems, with 2x AK-230 twin 30mm gun turrets. It had 3 diesel engines, powering three screws, they could achieve speeds in excess of 40 knots. It had a steel hull and a crew of 29. Other systems included the Klyon fire control system for the P15 missiles, and an MR-104 Rys fire control radar (NATO reporting name of Drum-Tilt) for the AK-230 gun systems. Syrian, Iraqi and Indian operated examples have all been used in combat over the years.