Hello dear modeler,
"Fist of War", a different sci-fi series from Modelcollect .. I was also curious about this series .. Dear Viktor made a modeling for us from this series...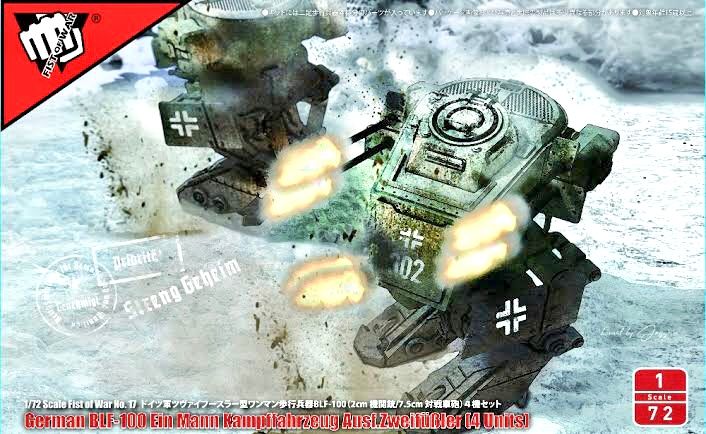 The concept behind the "Fist of War" series is based on an alternative timeline in which the end of WWII is delayed by two years, and where we explore the possibility of what the hypothetical advancement of weapons development would be since that time period.
1/72 GERMAN BLF-100 EIN MANN KAMPFFAHRZEUG AUSF.ZWEIFUSSLER ,
A set of 4 units of the German BLF-100 2-legged, one-man operated vehicle
Approx. 5cm tall with arms, torso and hip joint movement
Weapon choice available between 2cm machine gun and 7.5cm Pak
Thank you dear Viktor, good job,
Erhan...