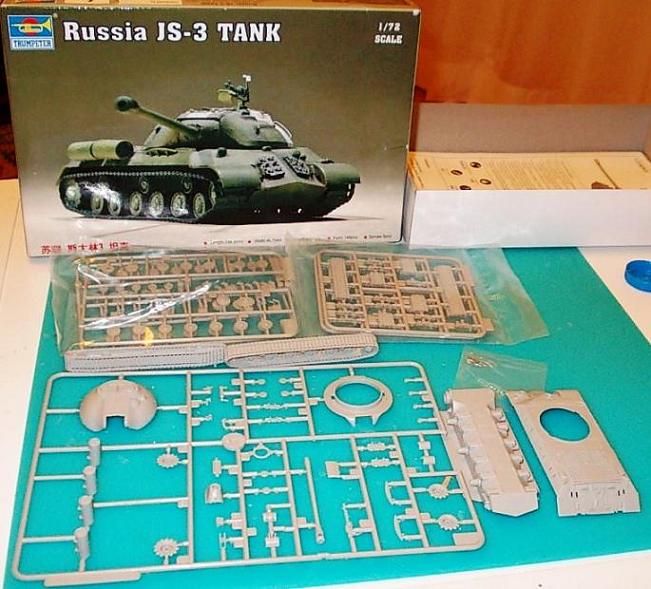 Hello dear friends,
I completed the two models but I didn't take photos. A T-55 Enigma and a Jagdtiger. Wait please for this models..
Now, Barış Bayar and I are doing a mini-campaign.
JS-3 campaign
. I am building the Trumpeter kit. Barış Bayar is building the Roden kit. I did Roden/Stalin a few years ago . Both of them are very nice.
Erhan
....
At first, here is preview about Trumpeter kit :
Turret casting surface is very realistic,


Ready for tracks are also very nice,


Also given track parts,


The upper and lower part of the body, nice mold,



Some parts, usually nice and clean molding,



continue with the assembled track,


with Roden, a family photo,


fuel tanks,


Wires supplied with the kit for handles on the turret,



opened holes with the drill, but the wires are wrong lenght.


I fixed wires and assemble,