Kit Ostmodels R-76 SU14 with 203mm B4 Howitzer - pilot model
Scale 1/72 – Resin
Master by Henk Timmerman (HenkofHolland)
: http://henk.fox3000.com/Ostmodels.htm
Resin casting by Anker Fuglsang, owner Ostmodels, Australia
Model built and painted by Darren Couch..
Henk's note
: Su-14 series are official 1/76 scale, but big enough to show the kits behind other 1/72 scale kits. There are no other manufacturer with all 3 variants. Only Fankit models has variant SU-14.2. Fankit SU-14.2 is a little larger.
The founded dimensions of the original vehicles are different on Internet. For some dimension they are 1/76 and for other 1/72. We can speak they are very close to 1/72.
Description:
The SU-14 was a prototype Soviet heavy self-propelled gun built on a T-35 chassis. The original prototype mounted a 203 mm howitzer M1931 (B-4) ; the SU-14-1 variant of 1936 carried a 152.4 mm Br-2 (also called Model 1935) cannon which could fire 43.5 kilogram shells at ranges up to 20 km. Its armour was 20 to 30 mm thick. It never entered serial production.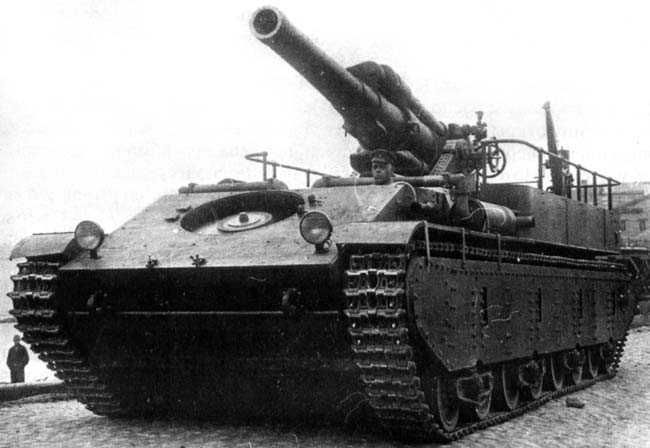 Work on the vehicle began in 1933, with a prototype built a year later. In 1935, several disadvantages were reworked and another prototype was built and designated SU-14-1. In February 1937, the prototypes successfully completed a series of performance tests. It was expected to go into production the following year. However, in 1937, Chief Designer - PN Siaczyntowa was removed from the program, thus halting further development of the project.
In 1940, in connection with plans to use them during the war with Finland, armor was added to the two existing prototypes and they were redesignated SU-14-2. They later took part in the defense of Moscow in 1941 alongside the prototype SU-100Y. The first one (the original SU-14 prototype) was scrapped in 1960. The second prototype, as an SU-14-2, is on display at the Tank Museum in Kubinka.
Master model by HenkofHolland (Henk Timmerman)
instruction :
Completed model by Darren Couch..
Thank you for sharing Henk..
Erhan..