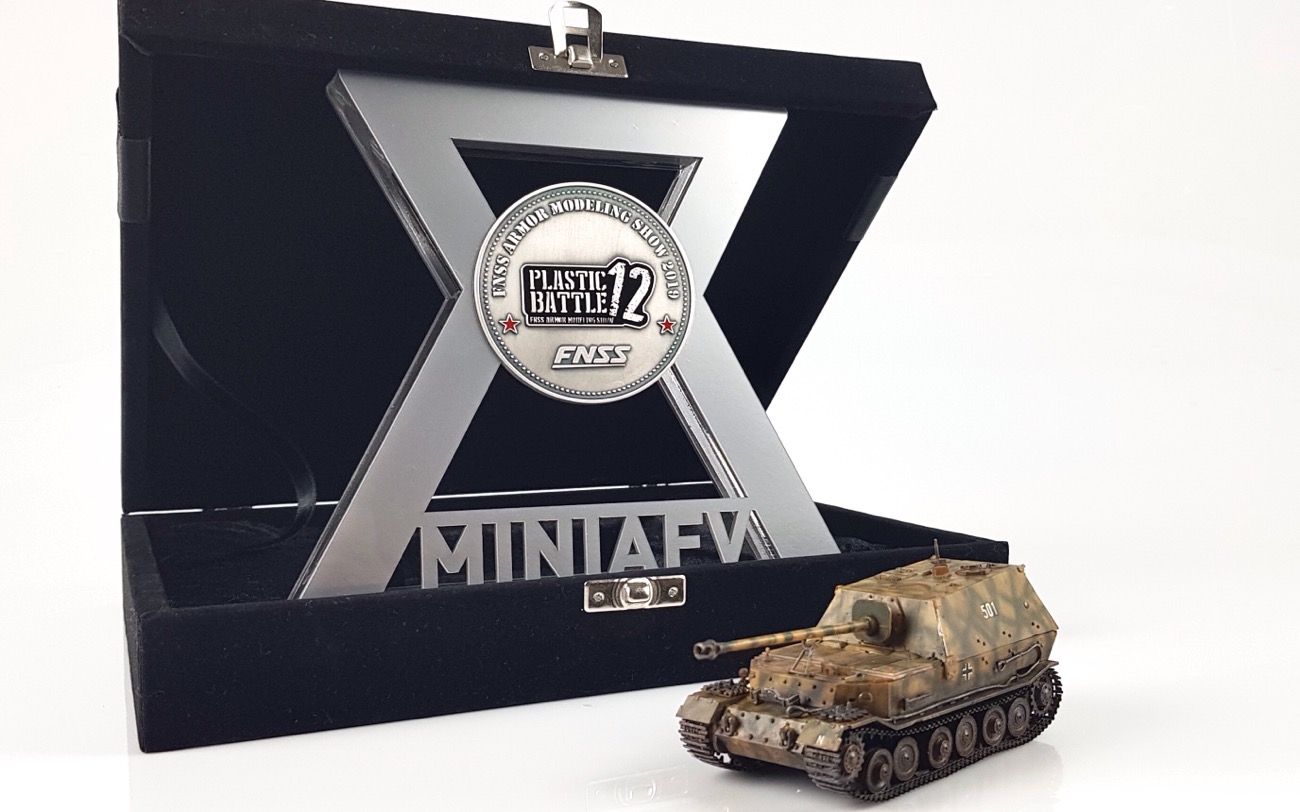 Hello dear modeller,
12th Plastic Battle Armor Modeling Show was held in Ankara on 31 August- 1 September 2019.
We gave the "MiniAFV" special awards this year too...We selected Umut Can Öktem, the young modeller..
Her model is one of Zvezda's new kits, Ferdinand. I like this model very much.
Jury (miniafv team) members also chose this model.

Congratulations the young modeler Umut Can.
Continue please ...