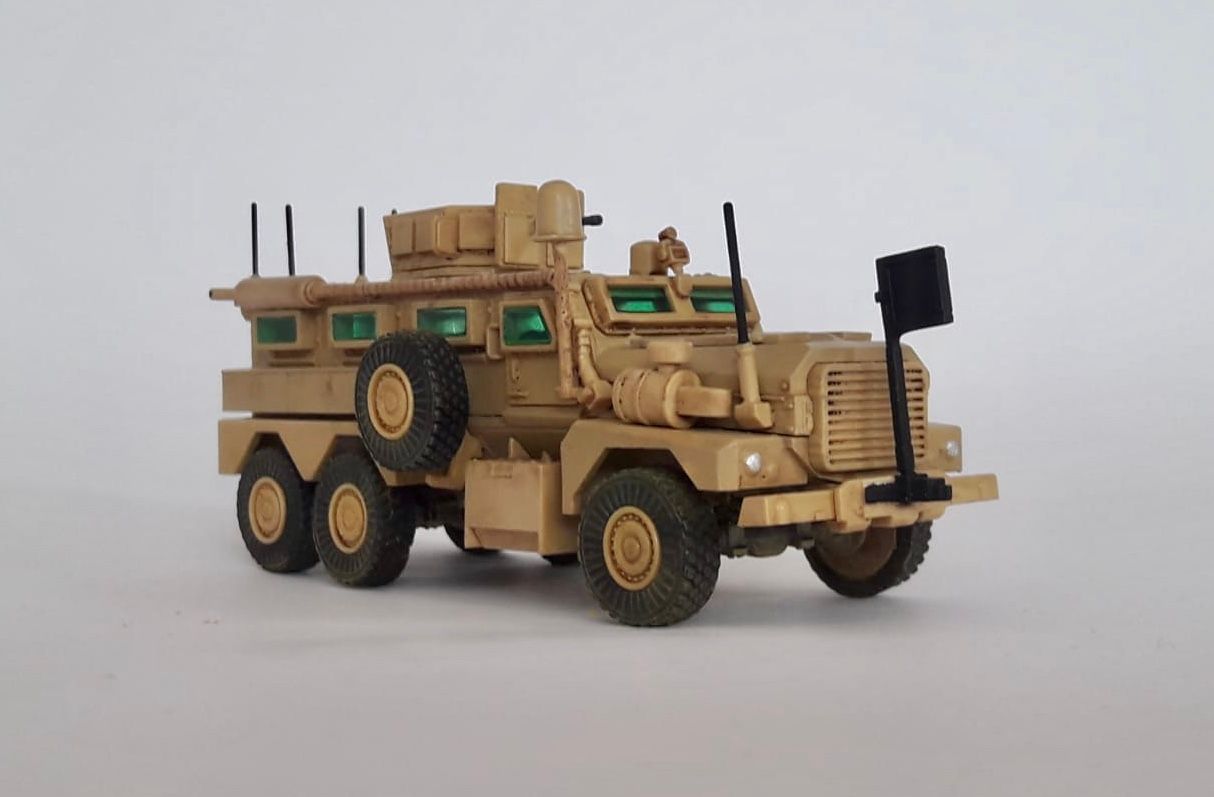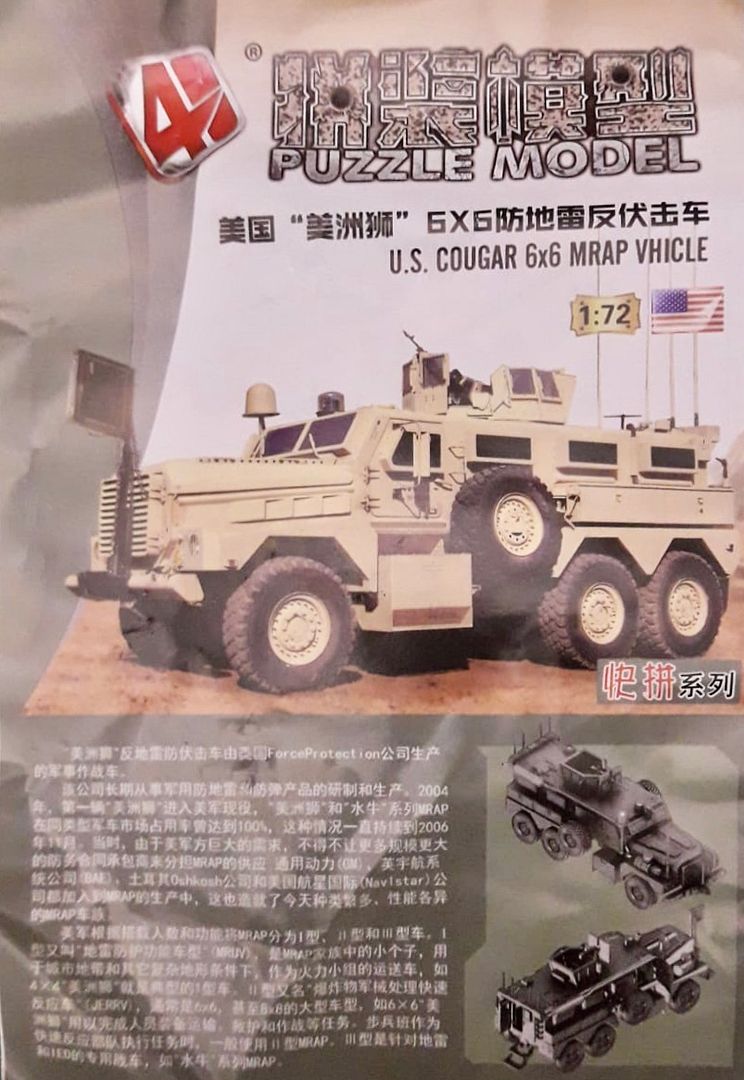 Hello dear modeller,
Kerem continues to introduce models from the 4D model company.. Click please for reference
: /search/label/4D Puzzle Model
There's a Cougar today and no other alternative to this vehicle as 1\72 scale plastic kit... The company is increasingly producing quality kits. They're no longer toys ... But this kit maybe need some details ?
Who is Cougar ?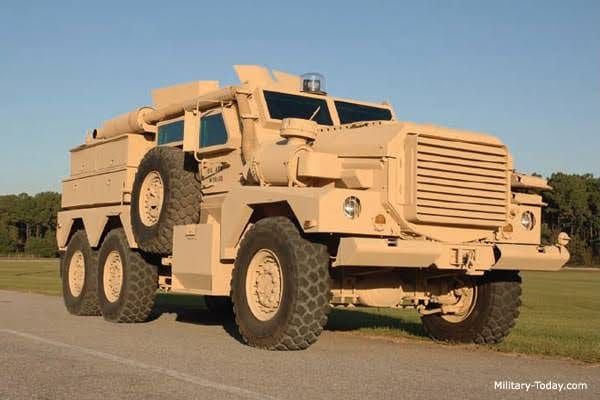 The Cougar is a mine resistant ambush protected vehicle, developed by Force Protection Inc. It is available in 4x4 and 6x6 configurations. Vehicle is produced since 2002.
Several thousands of these vehicles are in service with the US Armed Forces. Other operators of the Cougar MRAP and its variants are Canada, Iraq, Italy, Poland and the United Kingdom.
Today, the construction review and completed model is here,
Thanks Kerem
Erhan...
kit pieces,
manual..
putty works...
with German Sd.kfz.7 (4D Model kit)
painting..
detail..(clear pieces paint with clear green)
completed...