Hello dear friends,
Revell has released two versions of the M109 howitzer model. American army and German army version.
M109G (kit no:3305) released 2017
M109US (kit no:3265) released 2018
The main parts are the same, but there are different parts in the details.
I shared details about both models in the photos..
Erhan..
Short information from Wikipedia
,
The M109 is an American 155 mm turreted self-propelled howitzer, first introduced in the early 1960s to replace the M44. It has been upgraded a number of times, most recently to the M109A7. The M109 family is the most common Western indirect-fire support weapon of maneuver brigades of armored and mechanized infantry divisions.

The M109 has a crew of four: the section chief/commander, the driver, the gunner, and the ammunition handler/loader. The chief or gunner aims the cannon left or right (deflection) and up and down (quadrant).

The British Army replaced its M109s with the AS-90. Several European armed forces have or are currently replacing older M109s with the German PzH 2000. Upgrades to the M109 were introduced by the U.S. (see variants below) and by Switzerland (KAWEST). With the cancellation of the U.S. Crusader and Non-Line-of-Sight Cannon, the M109A6 ("Paladin") will remain the principal self-propelled howitzer for the U.S. for the foreseeable future until the new M1299 will enter service...
same parts in both kits ...
M109 US track..
comparison of tracks..
same parts in both kits ...
same parts in both kits ...
M109 G parts
M109 G parts
M109 G parts
M109 US parts
different decals..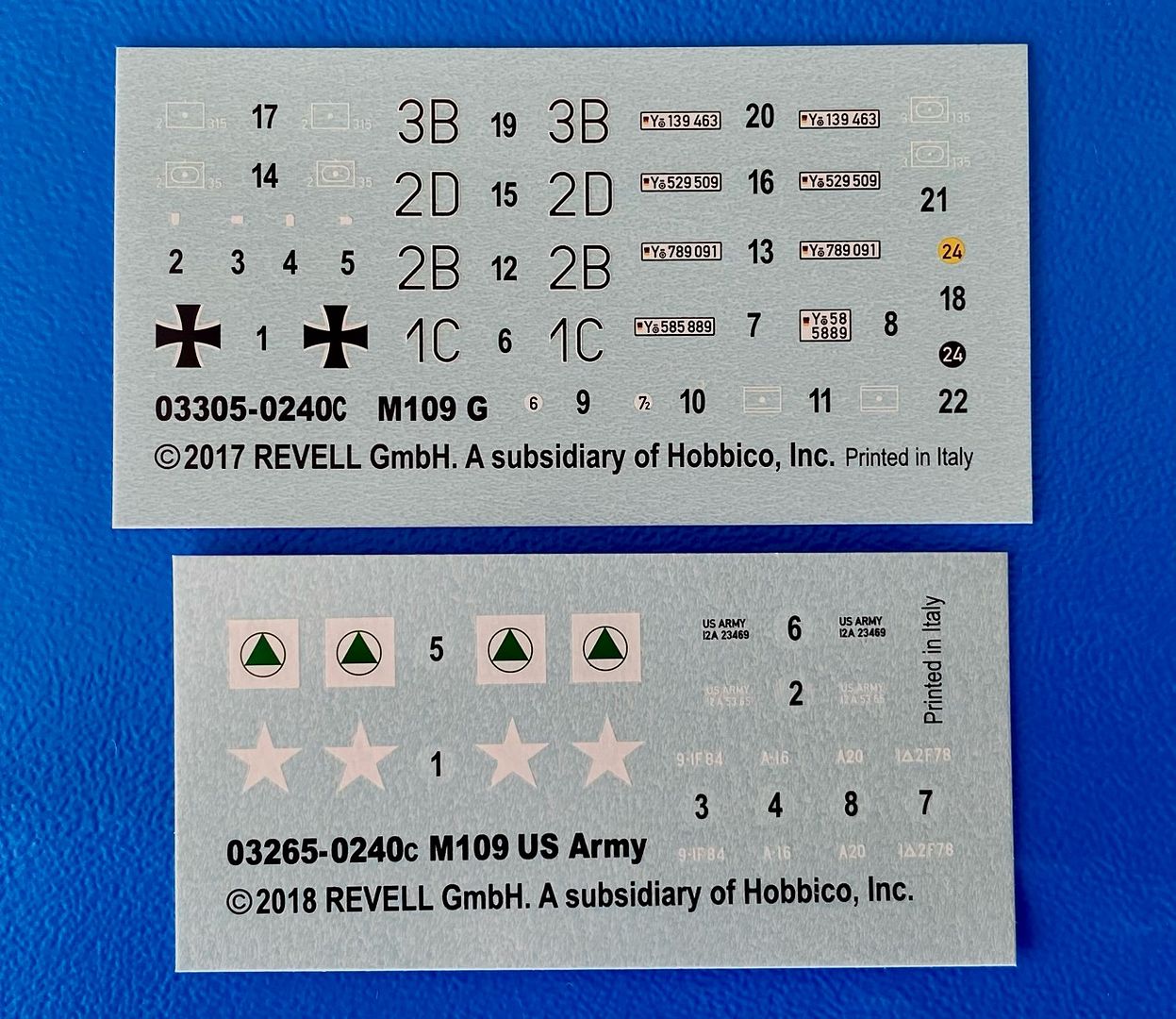 Not (02.06.2021)
Additions of some Modeler friends on Facebook, thank you dear friends,
Note from Stefan Szymanski :
Note from Angel Canas Garcia :
This is a model that I have seen several modelers mount the gun wrong. In the photo of the finished model they are bad in both, but in the box art they are good. The round piece on the barrel has a flat part that should be facing down, not even side or up.
After Angel's comment, I reviewed the photos. Correct review for m109 Us...
Erhan ..