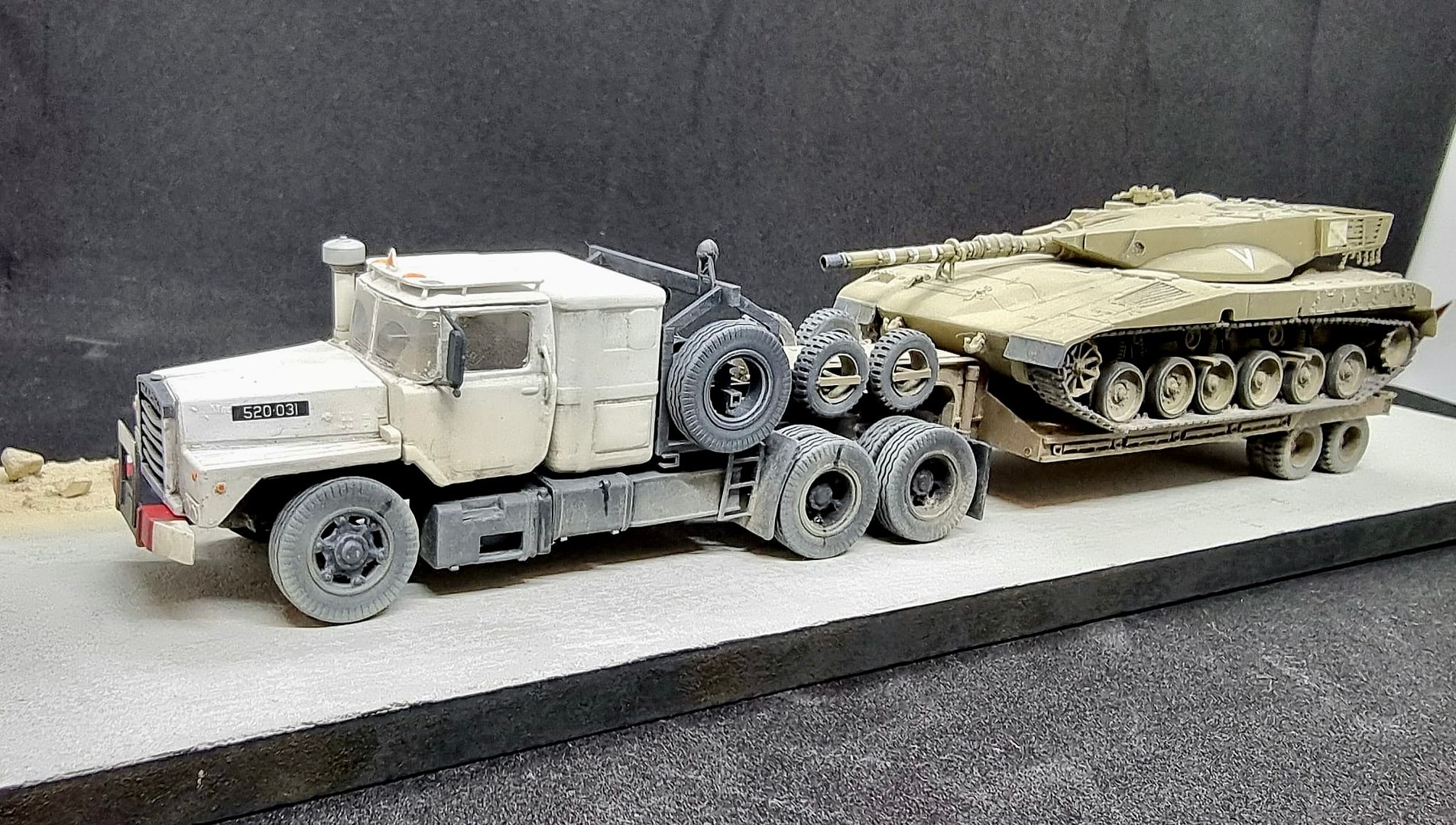 Hello and happy new year dear modelers.. Welcome 2023..

The 100th and last page for 2022... Let's finish this year with Burak Özdil.

Burak is the most productive "miniafv team" member of recent years. I wanted to give this honor to him. Thank you buddy.
In recent years, he has focused on tank transporters/trailers. This time with an Israeli Mack..
Now, when resin and plastic ejection kits are insufficient, it also improves itself in 3d modeling. In this regard, they are also working on original designs with Onur Uz within the miniafv team . Surprise models will be released soon.
Details about today's model,
Model:​I.D.F. Mack DM-800 tank transporter & TM-9 trailer with Merkava
Era:​1982 Lebanon
Kit:​Mack DM-800 and TM-9 YK 3D design, 3d print kit. (total over 50 parts), Merkava 1 Italeri (ex-ESCI) kit with Revellparts (tracks and tyres)
Great job mate, congratulations.
Erhan...