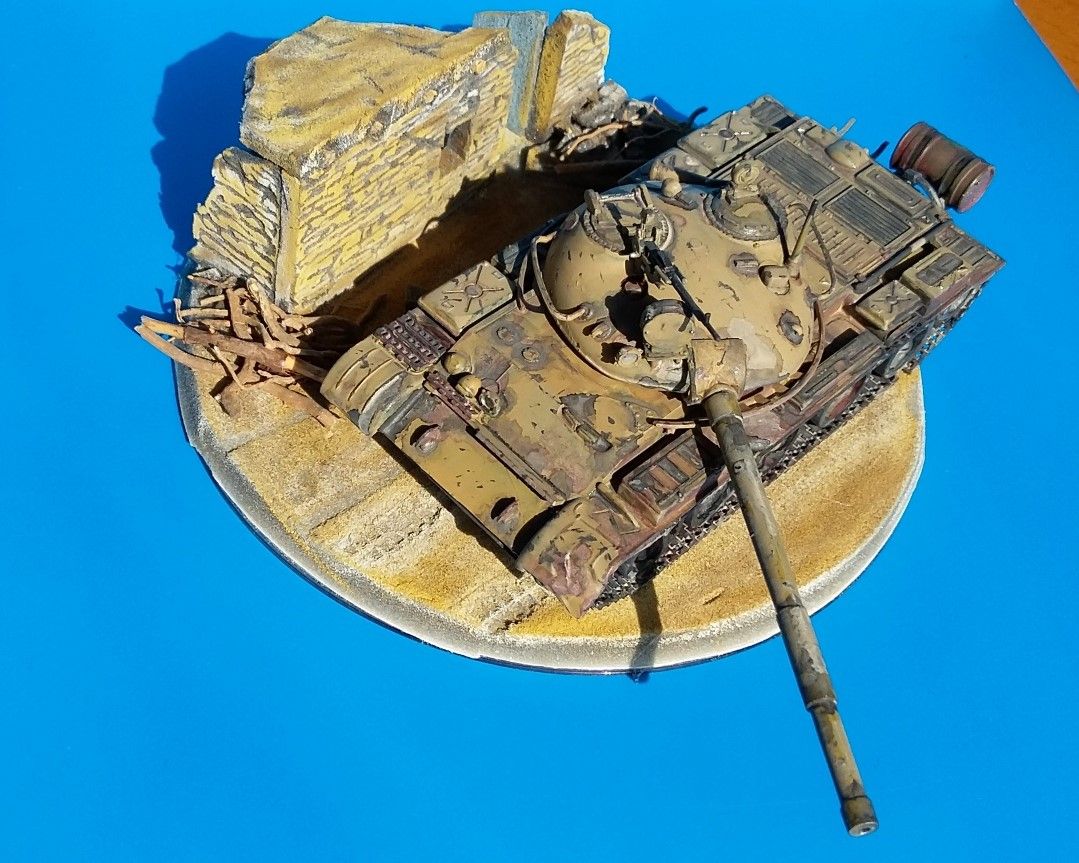 Hello dear friends,
Today is the hero of the day, Ziya Aydın.
An old work, nice technique, impressive photos...
Thanks buddy ..
Erhan...
Ziya's notes:
Say hello to Esci's rebox Italeri T- 62 tank.
Let's skip some negative production details of the molds. It was more fun than I expected. Painting the body and turret with sand beige looked much more attractive than the classic and gloomy green described in the guide. Then overdose wash, dry brushing and chipping. I can't help it :( My goal was to highlight the never-ending and deadly climate of war in the Middle East.
What do you think about that?
Ziya Aydın..