Hello dear friends,

Aoshima released this kit in 2014. It's been sitting in my archive for a few years.
Now it's time to do something :)...Today In-box review page about the kit..
Erhan…

Brief information about TYPE 16
The Maneuver Combat Vehicle, or MCV, was designed by Japanese MoD Technical Research and Development Institute. Its development commenced in 2008. It was first publicly revealed in 2013. This fire support vehicle was adopted by Japan's Ground Self-Defense Forces (JGSDF) as the Type 16. It is produced by Mitsubishi Heavy Industries. It was planned that a total of 200-300 of these vehicles will be produced for the JGSDF, where these fire support vehicle will replace ageing main battle tanks. By 2018 this fire support vehicle was already in service with the JGSDF. It proved itself well in service and in 2020 JGSDF ordered additional 33 of these fire support vehicles.
In concept the Type 16 is similar to Italian Centauro. The main role of this vehicle is to provide direct fire support for infantry units. It can engage hostile armored vehicles, buildings and field fortifications. In some cases it supplements main battle tanks. Wheeled fire support vehicles are cheaper to produce and maintain than main battle tanks. Also these have high speed and mobility on hard surface roads and can respond rapidly to various threats. Main battle tanks require heavy equipment transporters to relocate them if long distances are involved. By acquiring wheeled fire support vehicle Japanese MoD planned to reduce the number of main battle tanks from 740 to only 300 units within the next few years.
The Japanese Type 16 is armed with a 105 mm rifled gun. It is compatible with standard NATO 105 mm ammunition. For some reason this gun lacks automatic loader and is loaded manually. Around 40 rounds are carried for the main gun. Around 15 rounds are stored in the turret bustle and are ready to use.
The Type 16 is fitted with a modern fire control system with the latest generation optics. This vehicle has a hunter-killer engagement capability. The commander uses a panoramic sight to search for targets. Once the target is selected the gun is laid on the target automatically and the gunner completes al the aiming and firing process. During that time commander looks for the next target. Such hunter-killer engagement method is present on all modern main battle tanks. It allows to acquire and engage targets faster.
The Type 16 is capable of engaging most armored fighting vehicles, buildings and field fortifications. It can even successfully engage enemy main battle tanks. However its primary role is infantry fire support rather than anti-tank combat.
There is a coaxial 7.62 mm machine gun and a roof-mounted 12.7 mm heavy machine gun.
This fire support vehicle is relatively light. It is likely to have a steel armor hull. Also there is modular add-on composite armor. It seems that the front arc withstands hits form 35 mm or even 40 mm guns. Maximum level of all-round protection is likely to be against 14.5 mm armor-piercing rounds and artillery shell splinters. Damaged add-on armor modules can be easily replaced in field conditions. Also modules can be upgraded as soon as more advanced armor becomes available.
The Type 16 is operated by a crew of four, including commander, gunner, loader and driver.
This fire support vehicle uses an entirely new 8x8 chassis. It is not based on any existing armored personnel carrier. It seems that it was specially designed to withstand the violent recoil of the main gun. A number of other fire support vehicle are simply created by merging an existing armored personnel carrier chassis with a gun turret. However such designs usually have various problems with excessive recoil, that the armored personnel carrier chassis was never designed for.
The Type 16 is powered by unspecified turbocharged diesel engine, developing 570 hp. Powerpack is located at the front of the hull. It is claimed that operational range on roads without refueling is only 400 km. Vehicle is fitted with a central tyre inflation system. Tyre pressure can be adjusted to increase mobility over various off-road terrain.
This fire support vehicle can be airlifted. Unlike main battle tanks the Type 16 can be easily airlifted by the new Kawasaki C-2 tactical cargo aircraft. In case of emergency Japan plans to quickly airlift a number of these fire support vehicles to remote islands where these are needed.
Inbox review page about the kit..This kit features movable front 2 axis steering, barrel elevation and roll movement action.
Here is the parts list..
Sprue A detail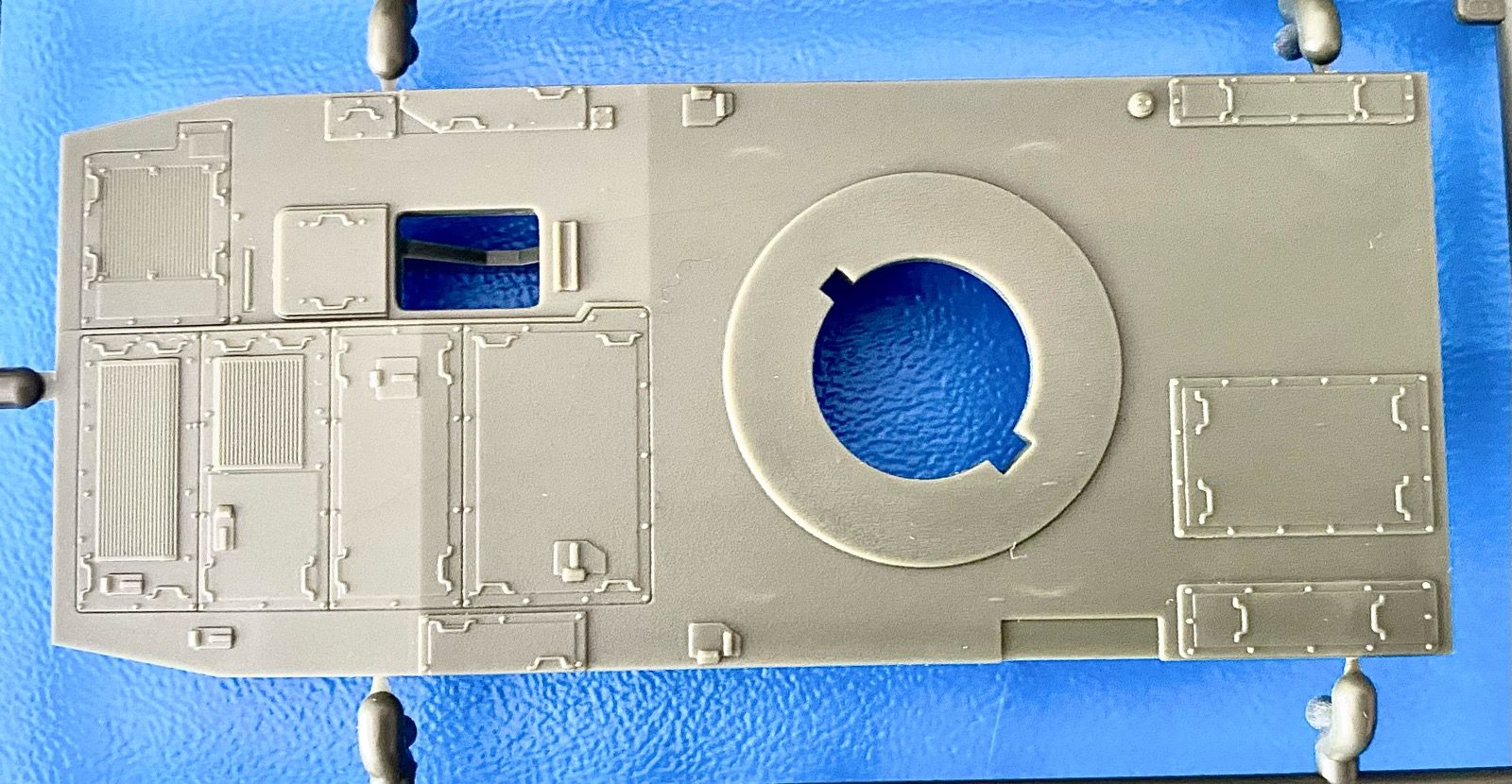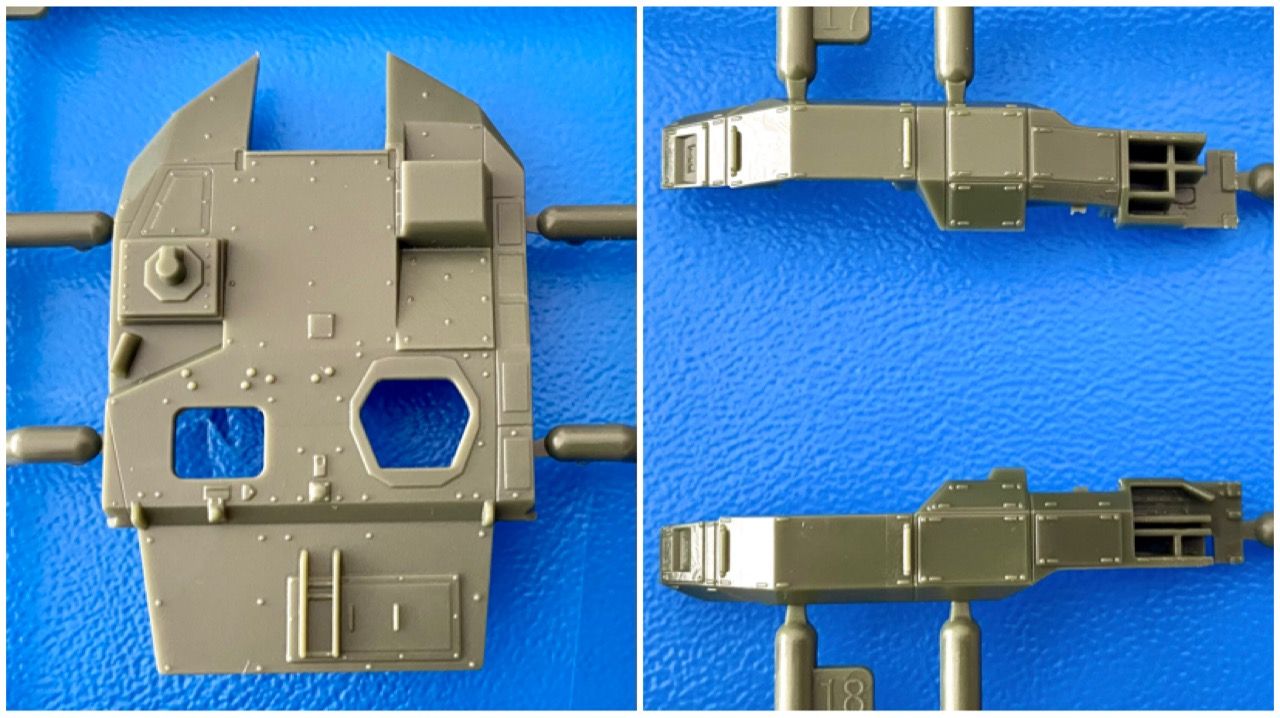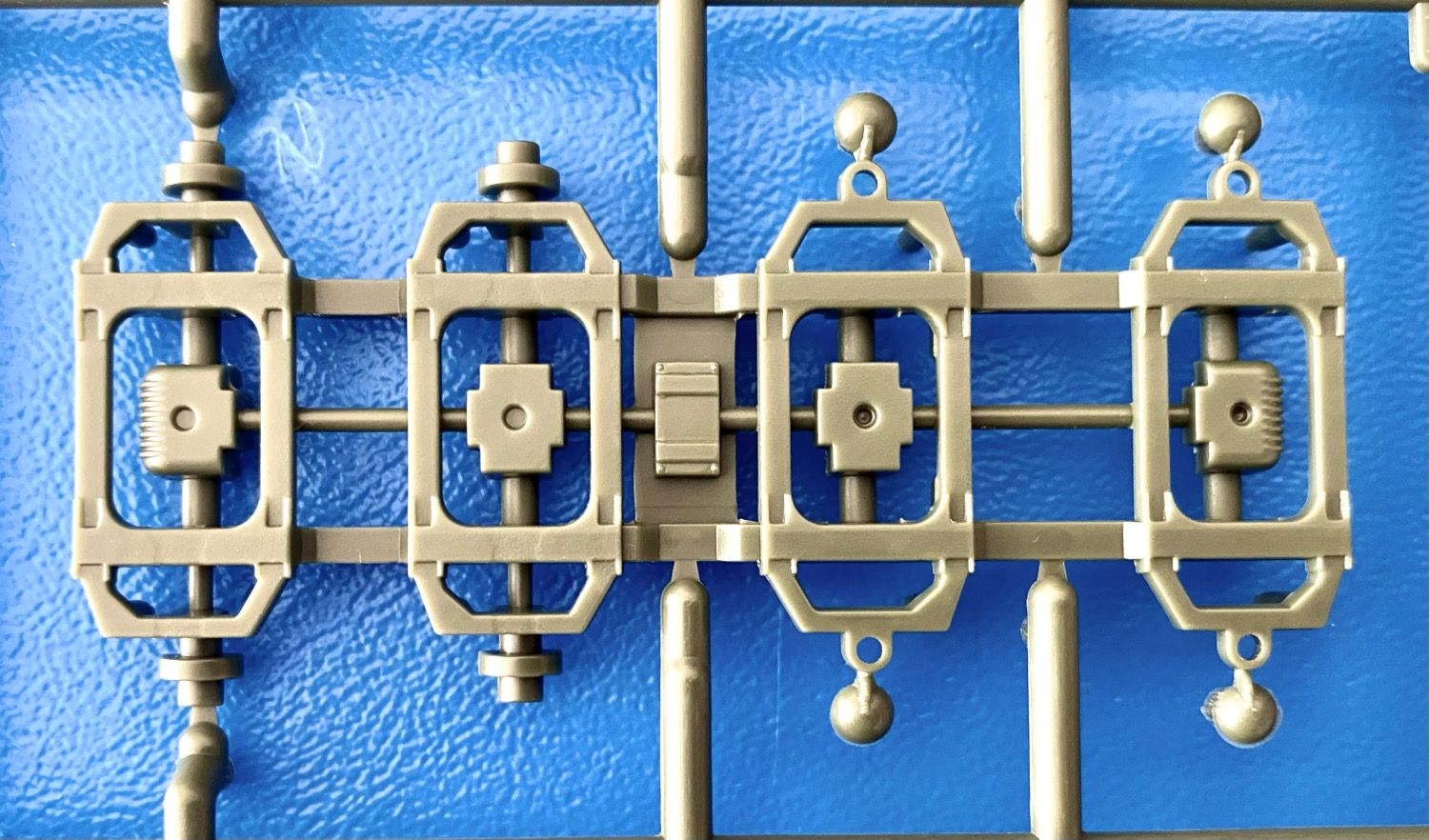 Sprue C...
Sprue D.. The wheels consist of 3 parts.. Interesting..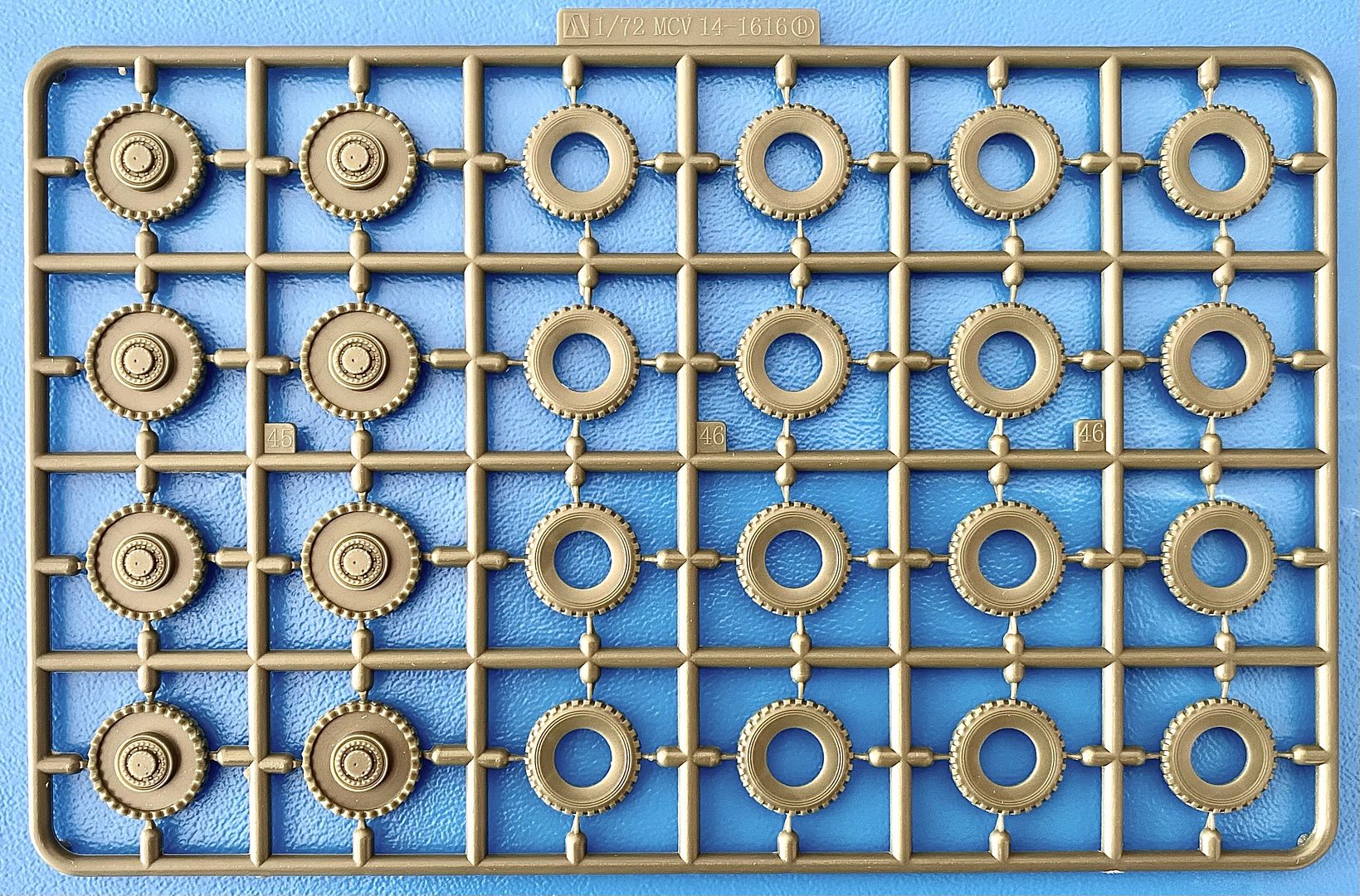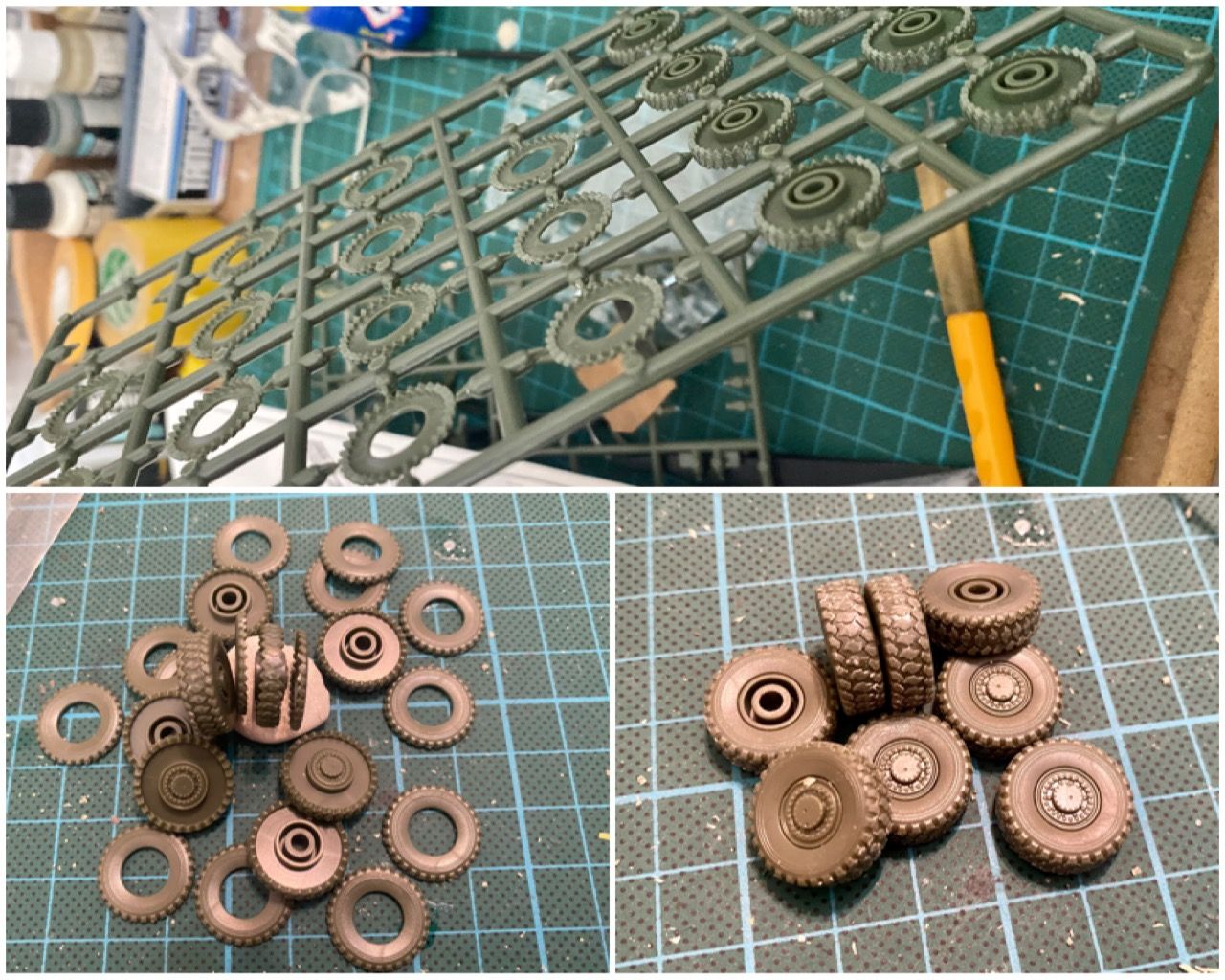 Decals..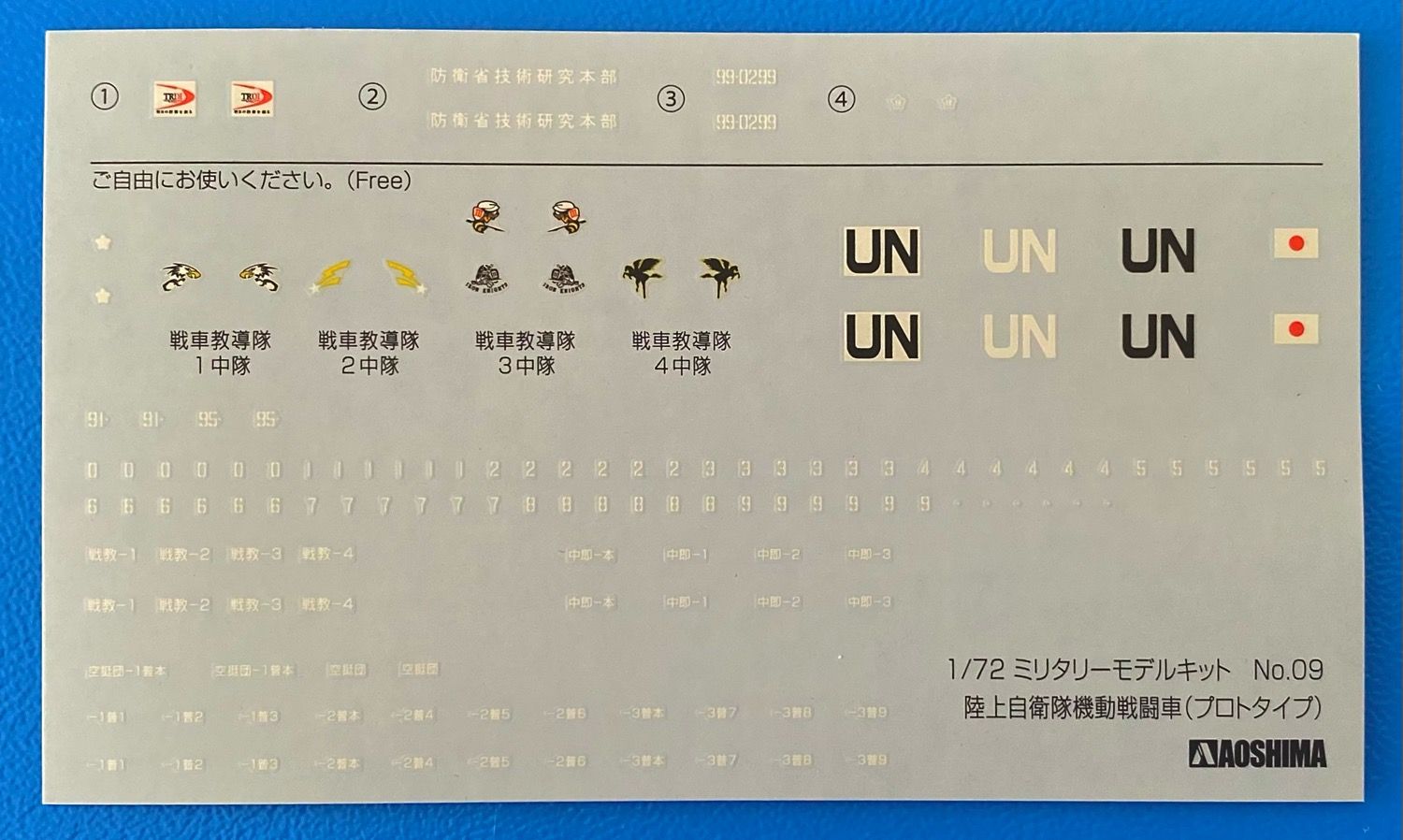 Sprue B.. clear parts..
Erhan...