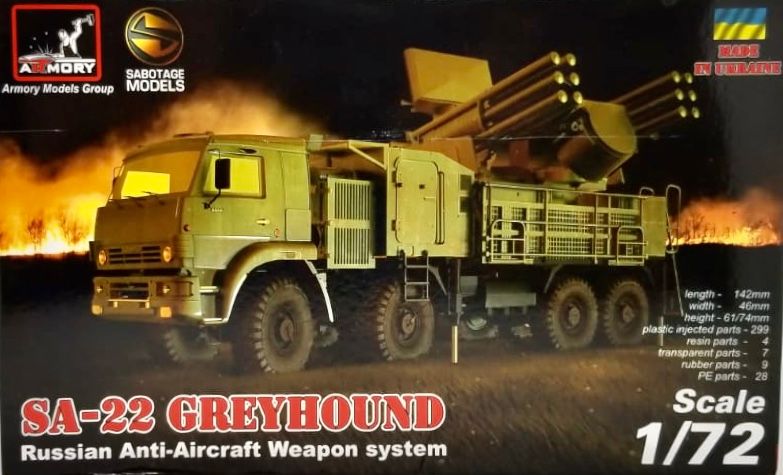 Hello dear friends,
SA-22 Greyhound is the NATO designation of Pantsyr-S1, a short range air defense system designed to protect strategic military and civil point targets; it is capable of engaging a wide variety of aerial targets, such as aircraft, helicopters, ballistic and cruise missiles, guided bombs. It is claimed that by 2014 more than 200 of these air defense systems were produced. It has also been exported to Algeria, Syria and United Arab Emirates and recently ordered by Iraq. The Pantsyr-S1 saw action during the military conflict in Ukraine.
The Pantsyr-S1 is based on a wheeled chassis. It carries up to 12 surface-to-air missiles in sealed containers and two dual 30-mm guns.
It was an enjoyable work for Burak Özdil. A long assembly process and a difficult choice of camouflage. The result is excellent.
Congratulations my friend .
Today I am sharing the construction stages .. Sit down please and examine the process..
Erhan..