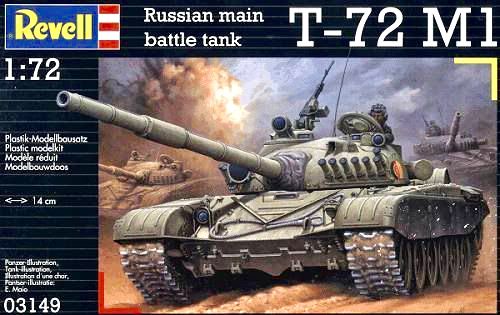 Hello All!
This is my 1:72 Revell T-72 MBT in Iraqi colors.When I opened the box, I saw that kit offers an East German,one Finnish and one Iraqi version.I dont know why but I always loved desert vehicles more than all others.
JRevell had given Salahaddeen division's decals from first Gulf war,1991. After a short search I found out that Iraqis had purchased new T-72s after war. It was starnge that Iraqi tank crew was using American helmets and T-72 tanks in pictures.Plus;I realised that Iraqi new T-72s have no schnorkel.It means I would omit it on construction.Building a new Iraqi T-72 would be wasy,all I need was a Iraqi flag! I stolen it from my 1:72 Fujimi kit,seems like I have build Mig-21 in Syrian or Afgan colors now!
Building the kit was fun at all.I used % 80 Gunze sandy yellow + 20 White for whole hull.
I lightened the oaint with more white and sprayed some areas to creat a 'weathered' effect.
Chipping (used dark grey and red brown mix) was applied around the turret hatches a bit. I didnt want a very worn look; remember that those tanks are recently bought from Ukraine!
Wash was done by Mig black washing liquid,matt coat was from Modelmaster. After all painting affairs,I applied dust from Tamiya's weathering set to skirts and wheels. The antenna was made from melted sprue.
JI admit that I am pleased with result.My only regret is I didnt spend time on external fuel tanks,careful eyes may see that thay need some more sanding.Well,this is a desert vehicle,not miss Venezuela! Who cares?
I guess my next 1:72nd scale AFV will be a T-80..
Happy modelling to all...
Zafer Yılmaz
Thank you Zafer for this nice model. We are waiting new model of Braille Scalle. Of course first the T 80
Zafer Yılmaz moderator Plasticbattle Forum . This site (and forum) is an important information-sharing site for Turkish modellers. Turkish language in the forum but pictures are universal. You can visit this link . Erhan ...
plasticbattle.com