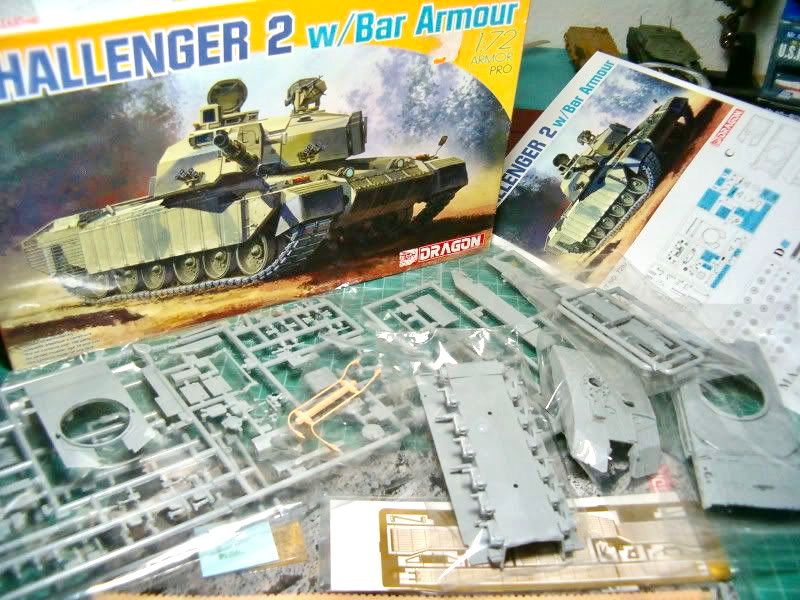 Çetin said :
My new project is a braille scale from Dragon ...I can say that Dragon did a good job. Contents of the kit are like this which contains DS tracks, PE and slide mold technology.
Started with the wheels
Before painting
I've finished the armor
I've painted some little parts and working on the tracks now
Masking for camo with patafix and strech film
Camo finished and also the tracks, wheels and etc. It is now counting down for the end.
A simple base shows model more realistic
It is easier to replace viny rope with copper wire instead of trying to clean it's mould marks.
for the completed model
dragon-172-challenger-2-wbar-armour.html