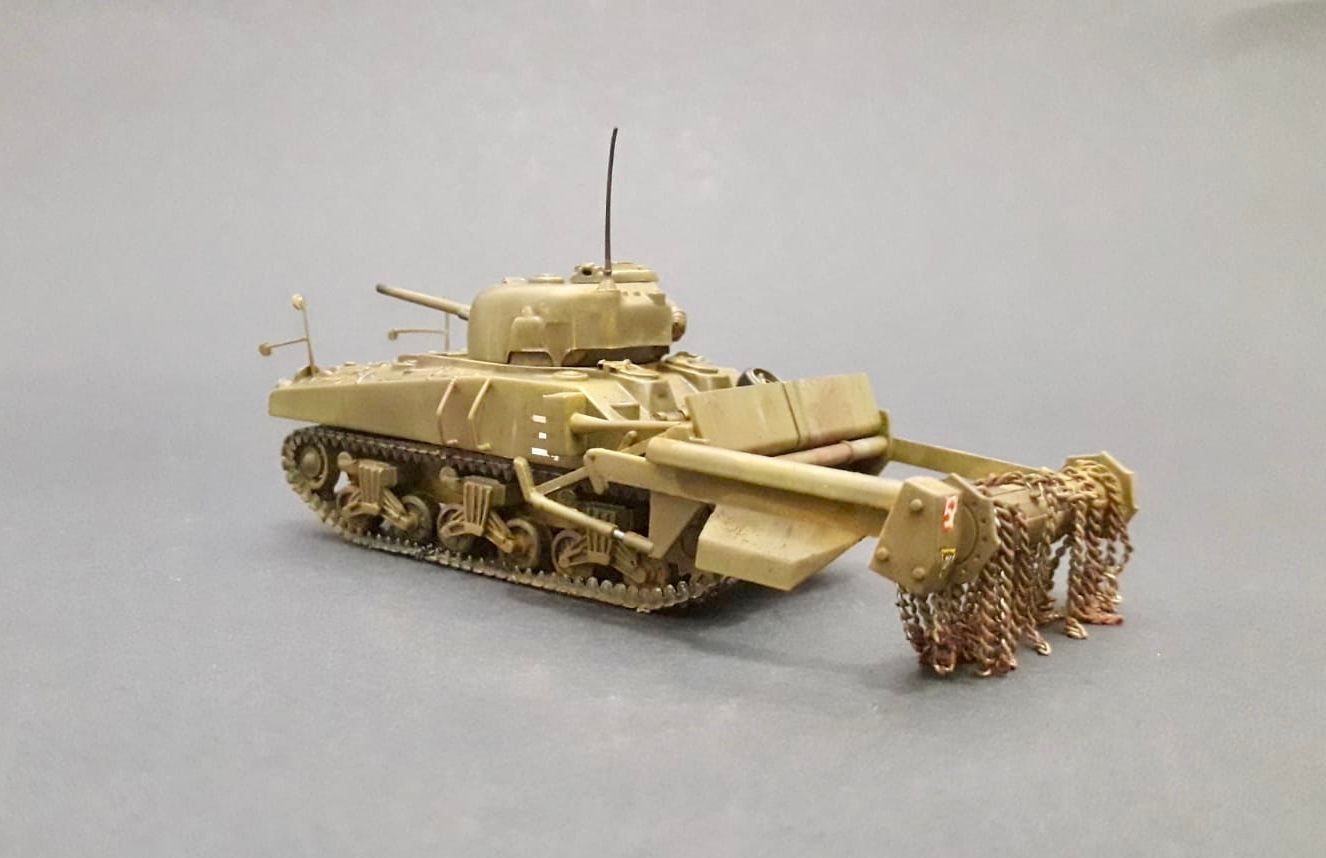 Hello dear friends
Mines are an insidious and dangerous weapon. Various devices have been developed to clear mines. One of them is the apparatus used in the Sherman tank.
The mine flail consists of a number of heavy chains ending in fist-sized steel balls (flails) that are attached to a horizontal, rapidly rotating rotor mounted on two arms in front of the vehicle. The rotor's rotation makes the flails spin wildly and violently pound the ground. The force of a flail strike above a buried mine mimics the weight of a person or vehicle and causes the mine to detonate, but in a safe manner that does little damage to the flails or the vehicle.
Kerem Özkır modeled the Airfix Sherman Crab tank. He used real chains for mine clearance chains..