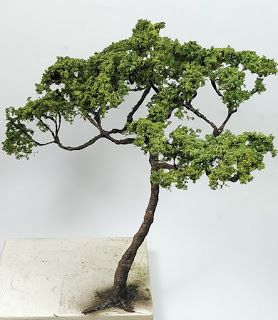 Hello there,
Today Özgür Aydın is telling us about 1/72 scale tree making technique ..
Thanks my friend,
Erhan ...
1. Bend the electric wire to make the body and branches of the tree. Try to make more thin branches towards upper branches.
2. 2. Cover the bended body and branches with putty, plaster or wood reparing paste. I used reparing paste. Cover the ben
3. Continue to this process until on the wires is covered.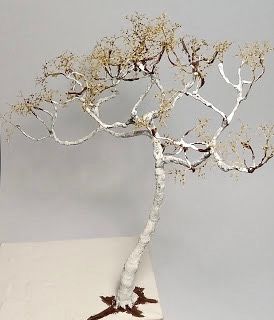 4. As a last layer, make tree texture. To do this, make vertically strokes with your brush to on the not dried paste. Paste the small tree branches with t
ransparent glue to edges of branches of the your tree
5. Paint to the body and branches as you wish but this color should be suitable for a tree. I used a mixture of wood brown and black as base color. For highlight, I drybrushed with a mixture of wood brown and white.
6. Stick the turf to edge of the branch with hair spray. You can use a different glue, also. You can continue to the this process until you have to desired.
7-8. I used the hair spray again to paste little leaves. After the hair spray sprayed the on the branches, I sprinkled the different colored leaves.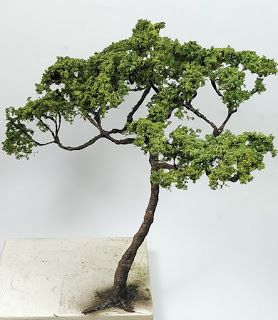 9. I sprayed semi-gloss clear to everywhere and finished.
Happy Modelling,
Özgür Aydın