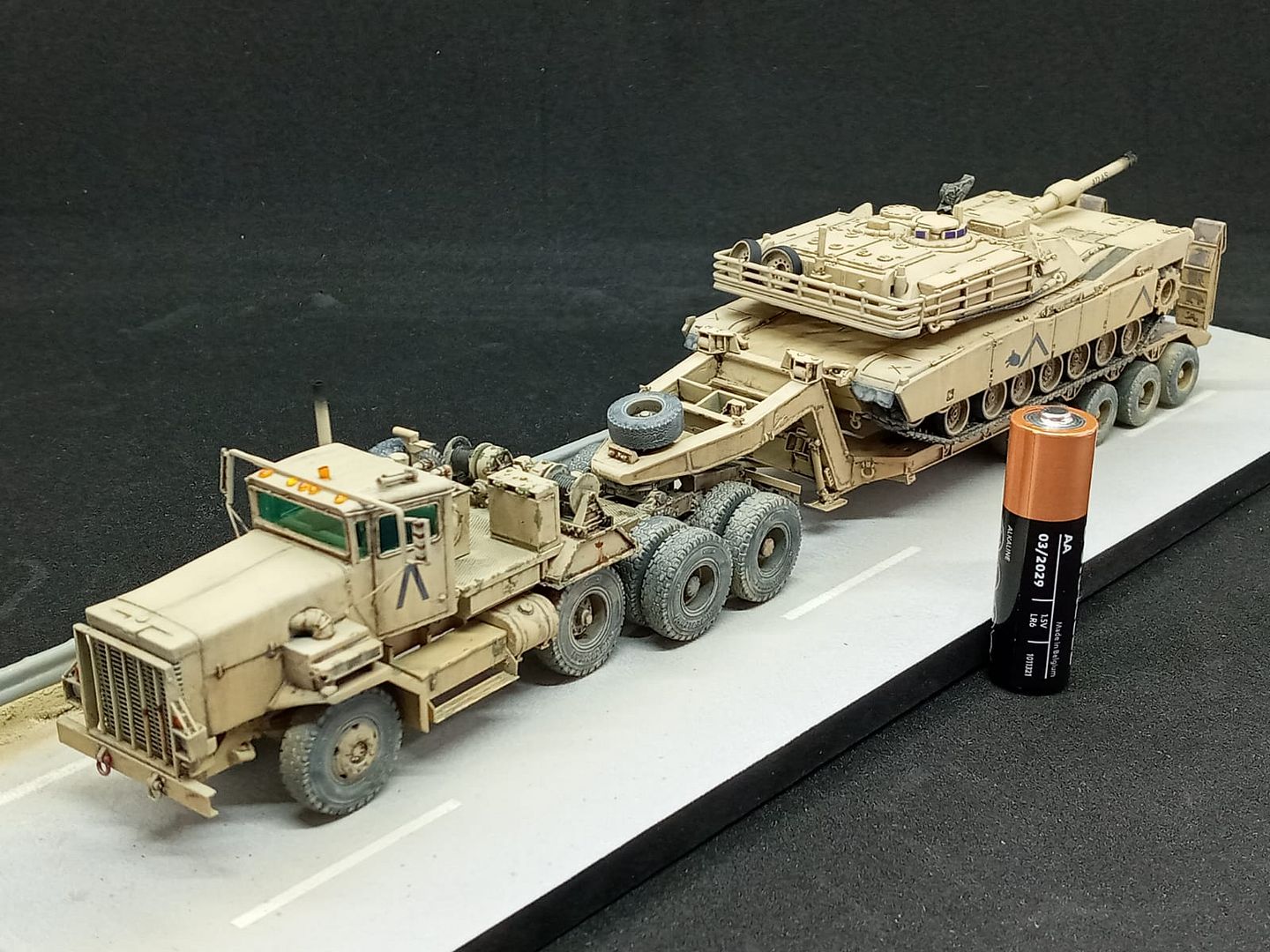 Hello dear friends,
I have shared the production stories of these models before.
M1 Abrams
:http://miniafv....m1-a1-ha-abrams-by-burak.html
We are at the finale of this long and beautiful story of Burak. There is the star player M911 tractor, accompanied by an Abrams.
I think it is a masterpiece. I congratulate my friend.
A few more models of this style (truck and tank) will be exhibited in the next months made by Burak..
Erhan...